Retailer Says Amazon Censoring Anime Figurines as "Child Exploitation"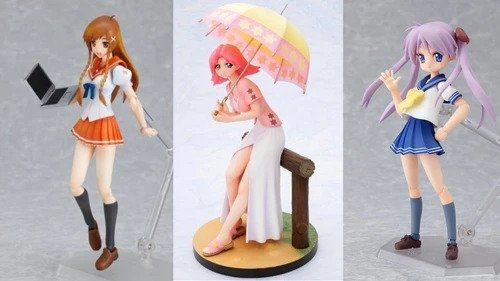 According to a report at Vice, Chuck Gaffney, a licensed retailer, has been having issues with Amazon over some anime figurines. The figurines in trouble are of grown female characters who are completely clothed, but Gaffney says Amazon sent him notices that read, "Amazon does not allow the sale of products that promote child exploitation or depict children or characters resembling children in a sexually suggestive manner."
Gaffney further said, "I tried appealing at first but the links to do so in the emails almost purposefully make you go through a reply setup on Amazon that makes you restate everything with no context (basically a global reply/complaint back…if the link even works..sometimes it didn't). I never heard a reply back from Amazon so I mostly gave up when I see these."
He also remarked, "I can imagine any seller trying to list on Amazon right now would be having a rough time with these random and erroneous bannings."
This isn't the first time Amazon has been accused of banning items related to anime and manga. In 2020, there was a row when Amazon blocked titles from Yen Press and J-Novel Club. At the time, Amazon sent this response to J-Novel Club:
"As stated in our guidelines, we reserve the right to determine what we consider to be appropriate, which includes cover images and content within the book.

We're unable to elaborate further on specific details regarding our content guidelines beyond what is available here."
Considering what Amazon does allow, its repeated interest in banning anime and manga-related items has led Gaffney to think bias is involved. He tweeted in part:
".@amazon
…just say you hate Japanese people already

Seriously, there are Barbie dolls & figures from Disney more [explicit]. WTF are these bans you've been doing for years now?"

https://twitter.com/princetrunks/status/1648770707201957888
Source: Vice
____
Danica Davidson is the author of the bestselling Manga Art for Beginners with artist Melanie Westin, plus its sequel, Manga Art for Everyone, and the first-of-its-kind manga chalk book Chalk Art Manga, both illustrated by professional Japanese mangaka Rena Saiya. Check out her other comics and books at www.danicadavidson.com.