Professional Pokémon Player Sells Card for $85,100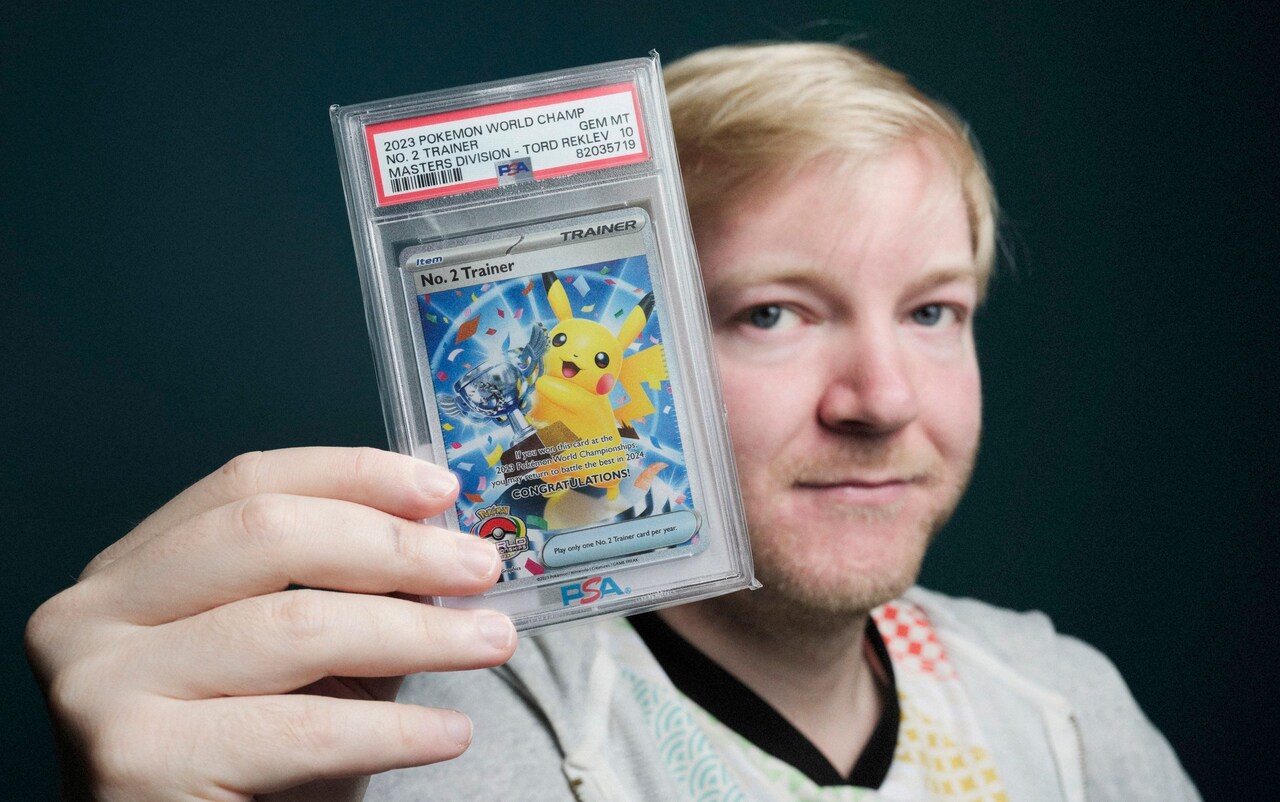 It's not rare for people to play with Pokémon cards, but it is rare to make a living off them. That is the case, though, for 28-year-old Tord Reklev of Norway, who's been described as "the world's number one-ranked player of the Pokémon Trading Card Game."
Reklev makes money off sponsorships, coaching online and winning tournaments. He also just sold a very rare and special Pokémon card for £70,000, which is about $85,100. He says he's going to invest the money.
The card in question is a "No. 2 Trainer" card, which he received from coming in second at the 2023 Pokémon World Championships. It has Pikachu on it. Each year's Championships give out different cards, making this one especially unique. This led him to auctioning it off in London, and he explained why someone might want it even if they didn't win it like he did: "It's a collectable. I think it's more about the sense of owning something no one else in the world has more than buying a medal or an accomplishment you didn't earn."
Reklev originally got into Pokémon when he was a kid, and said his mom taught him how to play.
"It's been a lot of fun," he said about his unusual job. "I don't think I could have found a career path that has made me as happy as this."
Roy Raftery, who works for the auction company that sold the card, mused, "The demographic of the stamp collector is dying out. But the demographic of trading cards is young and has money. It's the nostalgia factor as well. People like buying the things they bought as a kid – things that make them happy. Then there's the genuine collectability and monetary value of Pokémon cards in today's day and age. They are a collector's item – they are something to invest in."
Source: The Telegraph
Photo Credit: Rii Schroer
____
Danica Davidson is the author of the bestselling Manga Art for Beginners with artist Melanie Westin, plus its sequel, Manga Art for Everyone, and the first-of-its-kind manga chalk book Chalk Art Manga, both illustrated by professional Japanese mangaka Rena Saiya. Check out her other comics and books at www.danicadavidson.com.