Persona 5 and Sword Art Online Join Forces in Game Collab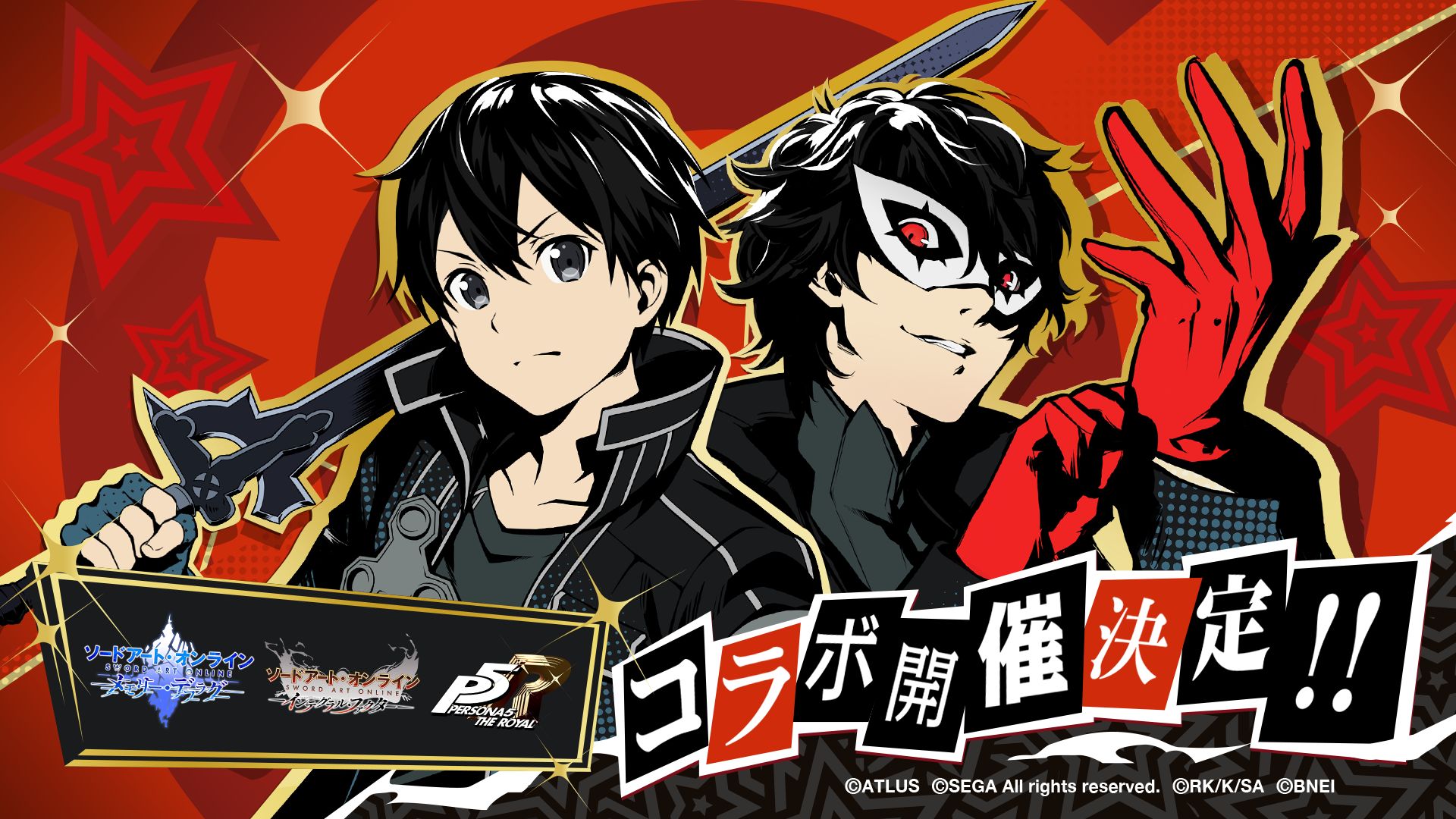 Fans of both Persona 5 and Sword Art Online should keep their eyes on two SAO mobile games in the near future. Bandai Namco announced plans for a special collaboration in the Sword Art Online: Memory Defrag and Sword Art Online: Integral Factor games, which are out on iOS and Android, and this one has the virtual world crossing paths with that of Persona 5 Royal.
The collaboration is currently in the works, but there aren't any details to go on at the moment. For now, an official website is live with the smashing Kirito x Joker illustration at the top of this post.
Stay tuned for more information on the event.
Via Siliconera