One-Punch Man: Road to Hero Game Brings the Series to Mobile Devices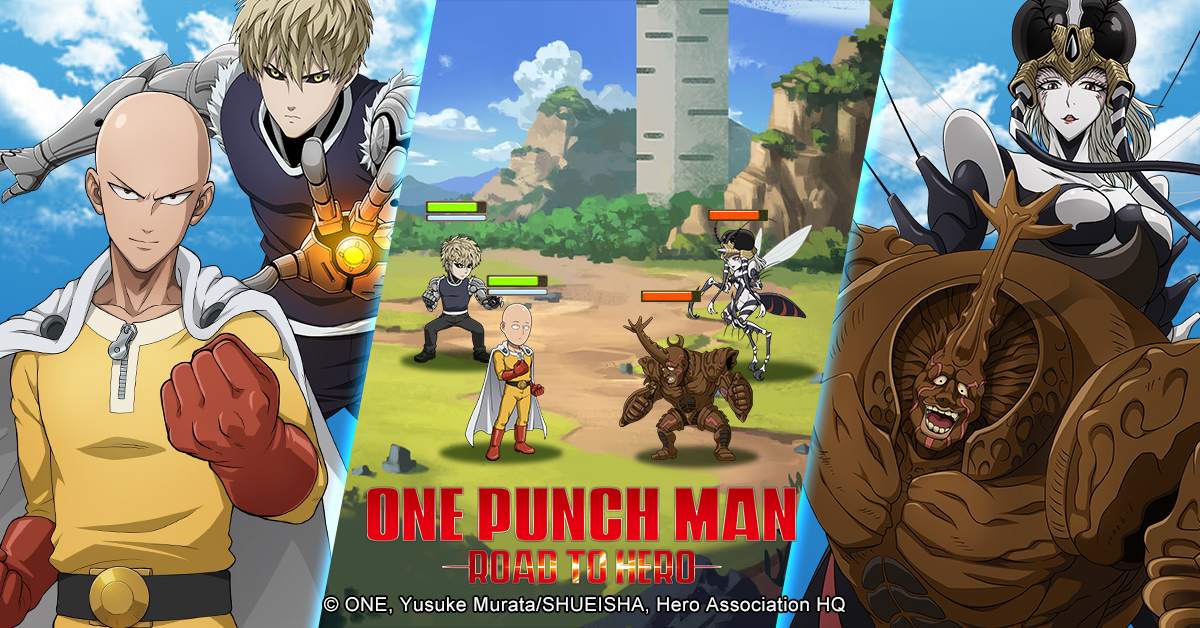 The second season of the anime adaptation of ONE and Yusuke Murata's wildly successful One-Punch Man is still underway, but Saitama's already gearing up for his next big battle. This time the arena is the world of mobile devices, where Oasis Games' One-Punch Man: Road to Hero aims to deliver some heavy-hitting turn-based action.
iOS and Android releases are on the way for Road to Hero, and those interested can pre-register to find out when they're coming and earn an in-game gift. Voice cast members Makoto Furukawa (Saitama), Kaito Ishikawa (Genos), Yuki Kaji (Speed-o'-Sound Sonic), and more are getting in on it, and players will be able to collect and play over 50 characters throughout dozens of chapters, including PvP modes.
Check out some screens and highlighted features below.
Officially Authorized: An authentic recreation of the original hit anime series, featuring the original anime voice acting
Play Every Battle: Relive thrilling confrontations with powerful mysterious beings, such as Vaccine Man, Deep Sea King and Lord Boros
More Than 50+ Collectable Characters: The game includes powerful mysterious beings and S-Class heroes, and players can learn more through training them
Power is King: Use a combination of strategy and strength to reach the summit through multiple battle modes, and save in-game battle videos to share moments of glory!
Share Gameplay Strategy: Browse the player review section to learn all the characters, or chat with players to discuss optimal strategies
Source: Press release