One Piece's Vivi and Hancock Limited Edition Figurine Set Unveiled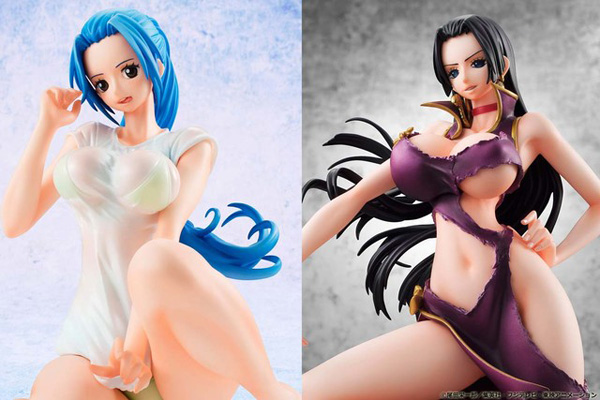 The weather's cooling down, but that does not seem to be affecting One Piece's Nefeltari Vivi or Boa Hancock, both of whom are wearing very little in this new figure set from Premium Bandai.
The set, which is subtitled "princess and empress," features a "bathing beauty" Vivi figurine, plus a figure of Hancock based on her appearance in the 2014 TV special 3D2Y: Overcome Ace's Death! Luffy's Vow to his Friends.
The set retails for ¥19,062 (about $180) and is up for pre-order now, so if you're a One Piece fan and, uh, well-endowed with cash, give it a think.
Source: Natalie