New Fruits Basket Anime Telling the Entire Story Begins in 2019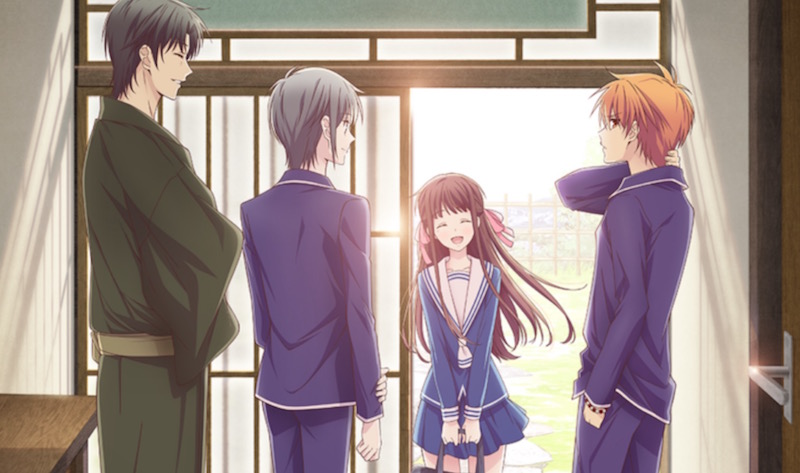 Fans of Natsuki Tayaka's Fruits Basket manga will be delighted to know a new anime adaptation is on the way. This isn't a continuation of the 2001 adaptation—or even a new take with the same staff—it's a project that will cover the entire manga's story with an all-new creative team.
The new series is currently set for 2019, and Funimation already announced the license of streaming and home video rights, with the series destined for its FunimationNow service. Funimation also shared additional details, including cast and staff info, visuals, and comments from Natsuki Tayaka.
Cast members include Manaka Iwami as Tohru Honda, Nobunaga Shimazaki as Yuki Sohma, Yuma Uchida as Kyo Sohma, and Yuichi Nakamura as Shigure Sohma.
Here's the new staff:
Executive Supervisor: Natsuki Takaya (Author of the Fruits Basket manga originally published by Hakusensha's Hana to Yume Comics)
Director: Yoshihide Ibata (FLCL Progressive)
Series Structure: Taku Kishimoto (Haikyu!!)
Character Design: Masaru Shindo
Animation Production: TMS Entertainment
Author Natsuki Tayaka's comments (read the full response in the press release):
So I think this announcement is a long-awaited recognition of the efforts of all of those directly involved in the anime's production, and that's a relief to me.
As for how I felt when I was first approached about this new series, to be perfectly frank, my reaction was, "What?!"
…
"What?! I closed the curtain on this and now you want to open it again?!?! (lol)"
I never once felt negatively about the project or thought that I didn't want to do it, but still, my first thought was "What?!" (lol)
So, I made several requests right off the bat.
One of those was to do it with a completely new team.
Completely new. Every single person.
I told [the producers], if you want to open the curtain again, then please make it all new. Please rebuild the Furuba world from scratch, with new everything.
Another request was to not make the art look too much like my art.
This was partly because my Furuba art is old now, pure and simple, and also largely because I was in poor health back then (you can find more details about that in the afterword to the Collector's Edition, if you're curious), so my drawing was awfully shaky. Because of that, I wanted them to rebuild the art as well.
Other than that… Well, it was a mix. On some things I gave them detailed thoughts, and on others I gave them my blessing to do as they liked.
The production staff promptly accepted my requests and worked to meet them, and I'm truly grateful to them all. Thank you again.
They also readily gave me permission to visit the recording sessions sometimes, which makes me so happy. I don't actually do anything there; I'm just an observer. (Really, I don't do anything.)
It's a pure delight, getting to see the reels a little early like that.
Creating art that people can truly care about is an overwhelming challenge. When it happens, I feel as grateful for it as I would for a miracle.
I wish for them to maintain their respect for the previous work, while on top of that creating the kind of work that will newly touch as many people as possible.
I'll be a viewer just like the rest of you when the broadcast begins, and I'm looking forward to it.
– Natsuki Takaya