Mysterious Orb on Japanese Beach Looks Like Something from DBZ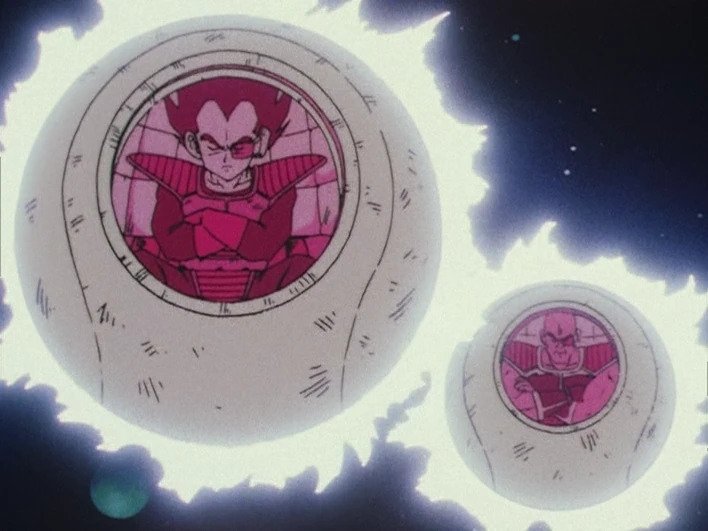 A woman walking by the Enshu Kaigan beach in the Japanese city of Hamamatsu came across a metal orb just under five feet in diameter. It was stuck partway into the sand. Not knowing what it was, she alerted authorities, who came to check out the object. While the investigation was going on, this video of the object was shared online.
And very quickly people began coming up with their own explanations of what this orb is. Can you guess what one of the popular explanations is, especially seeing that this happened in Japan?
Yes, many people theorized that this was an Attack Ball space pod from the Dragon Ball franchise! Here are some of the responses people gave:
"Whoa, didn't expect the Saiyans to just show up out of the blue like this."
"I'm guessing it was Raditz."
"So was Vegeta inside, or Nappa?"
The possibility of the Black Spheres from Gantz was also brought up.
X-rays revealed that the orb was hollow on the inside, so neither Vegeta or Raditz were there (unless of course they already left the spacecraft . . .). The Hamamatsu Civil Engineering Office has ultimately declared it's a metal buoy involved with research sensors, not a spacecraft from Dragon Ball Z. It's still not clear whose buoy it is, and if no one claims it, it's going to be destroyed. Still, it gave many people a good laugh to think it could be something from a manga and anime.
VIZ Media gave this description for the first volume of the Dragon Ball manga:
"Meet a naive young monkey-tailed boy named Goku, whose quiet life changes when he meets Bulma, a girl who is on a quest to collect seven 'Dragon Balls.' If she gathers them all, an incredibly powerful dragon will appear and grant her one wish. But the precious orbs are scattered all over the world, and Bulma needs Goku's help (and his super-strength)! With a magic staff for a weapon and a flying cloud for a ride, Goku sets out on the adventure of a lifetime…"
Source: SoraNews24
____
Danica Davidson is the author of the bestselling Manga Art for Beginners with artist Melanie Westin, plus its sequel, Manga Art for Everyone, and the first-of-its-kind manga chalk book Chalk Art Manga, both illustrated by professional Japanese mangaka Rena Saiya. Check out her other comics and books at www.danicadavidson.com.