My Unique Skill Makes Me OP Even at Level 1 Anime Drops July 8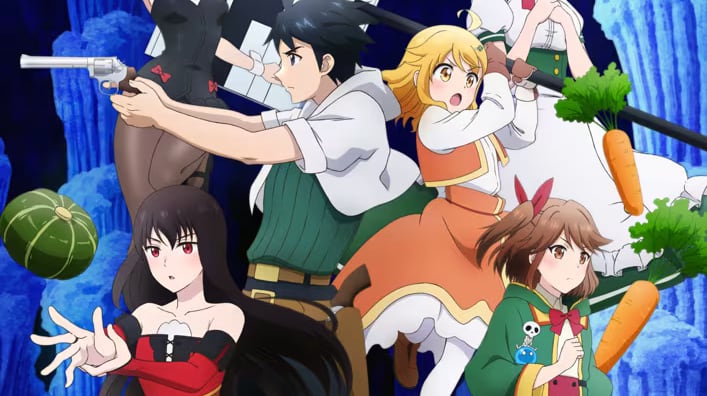 My Unique Skill Makes Me OP Even at Level 1, the anime adaptation of the light novels by Nazuna Miki and Subachi, is headed to screens July 8.
That's the word from a fresh press release that includes a new piece of key art and designs for the characters Celeste and Alice Wonderland.
The anime is being made at MAHO FILM, with Yūji Yanase of By the Grace of the Gods helming the project as the director. There are multiple character designers, including Yūko Ōba of I'm the Villainess, So I'm Taming the Final Boss; Kaho Deguchi of If It's for My Daughter, I'd Even Defeat a Demon Lord; Miyako Nishida of In Another World With My Smartphone; and Eri Kojima of In the Land of Leadale. The person in charge of series composition is Yuka Yamada, who has worked on Tokyo Mew Mew New.
Chiho Fukaya has been tasked with art direction, Masanori Tsuchiya is working on sound direction, and Yukina Nomura is directing the photography. The music is being composed by Endo.
The light novels began by being published on the site Shōsetsuka ni Narō (translated as Let's Be Novelists). There are more than 1.1 million copies of the books in circulation. Kodansha publishes the manga version of the franchise, and gave this description for its plot:
Ryota Sato gets the surprise of his life when he's suddenly transported into another world and nearly clobbered at the hands of the young, pretty adventurer Emily Brown. This new world revolves around defeating monsters and profiting on whatever they drop—food, money, items, etc. Unfortunately for Ryota, he has no skills to speak of…until he learns he has the ability to get rare drops! Suddenly his luck turns around…or does it?
Source: Natalie