[Manga Review] Danganronpa: The Animation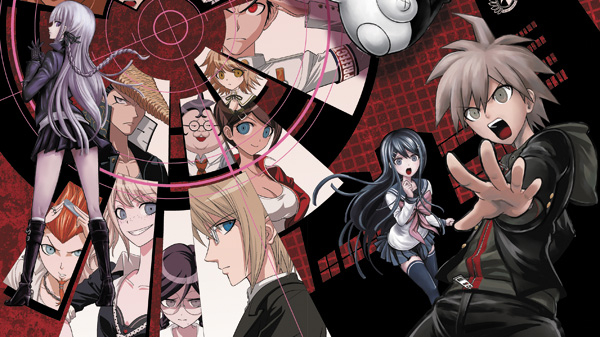 Only the most exceptional of students are selected to attend Hope's Peak Academy each year. From Sayaka Maizono, the "Ultimate Pop Sensation," to the porky-gopher-looking Hifumi Yamada, the "Ultimate Fanfic Writer," there's no shortage of excellence at this prestigious school. That would lead most people to ask why in the world the totally average Makoto Naegi was chosen, but the answer is simple. Since he won admission through a lottery, he's the "Ultimate Lucky Student!"
The rules for getting in seem straightforward enough, but Hope's Peak Academy itself is anything but. On the very first day, Makoto and the rest of his class soon find out that they're trapped at Hope's Peak, left to the maniacal whims of a bizarre teddy bear-like creature called Monokuma. The only way out of the school is through expulsion, and the only crime heinous enough to lead to that is … murdering another student and getting away with it!
Based on the Seiji Kishi-directed anime which was in turn based on the visual novel by Spike Chunsoft, Danganronpa is essentially a bizarre battle royal between a very eclectic collection of students, mixing macabre murder mystery with investigations and trials full of wild suspicions, cross-examination, and plenty of fun twists. As someone who isn't particularly built for the visual novel genre, I welcome Takashi Tsukimi's manga with open arms.
Yes, it's based on the anime, so you won't find too many surprises if you've already seen that, but Tsukimi's art is well executed and the tone of the original game and its anime adaptation carry over nicely. This is best for those taking in Danganronpa for the first time, but if you just want to relive the story you'll find plenty to enjoy here.
publisher: Dark Horse
creator: Spike Chunsoft
manga: Takashi Tsukimi
rating: 18+