Loot Anime Unlocks a Monthly Assortment of Awesome Surprises
Featured Spotlight: Loot Anime
Nothing beats getting a nice surprise in the mail, especially when that surprise features several of your favorite anime series. That's exactly what Loot Crate's Loot Anime service specializes in, with a themed and fully-licensed mystery box landing on your doorstep every single month. There's more awesome content on the way in the new year, so now is a great time to sign up for a Loot Anime subscription.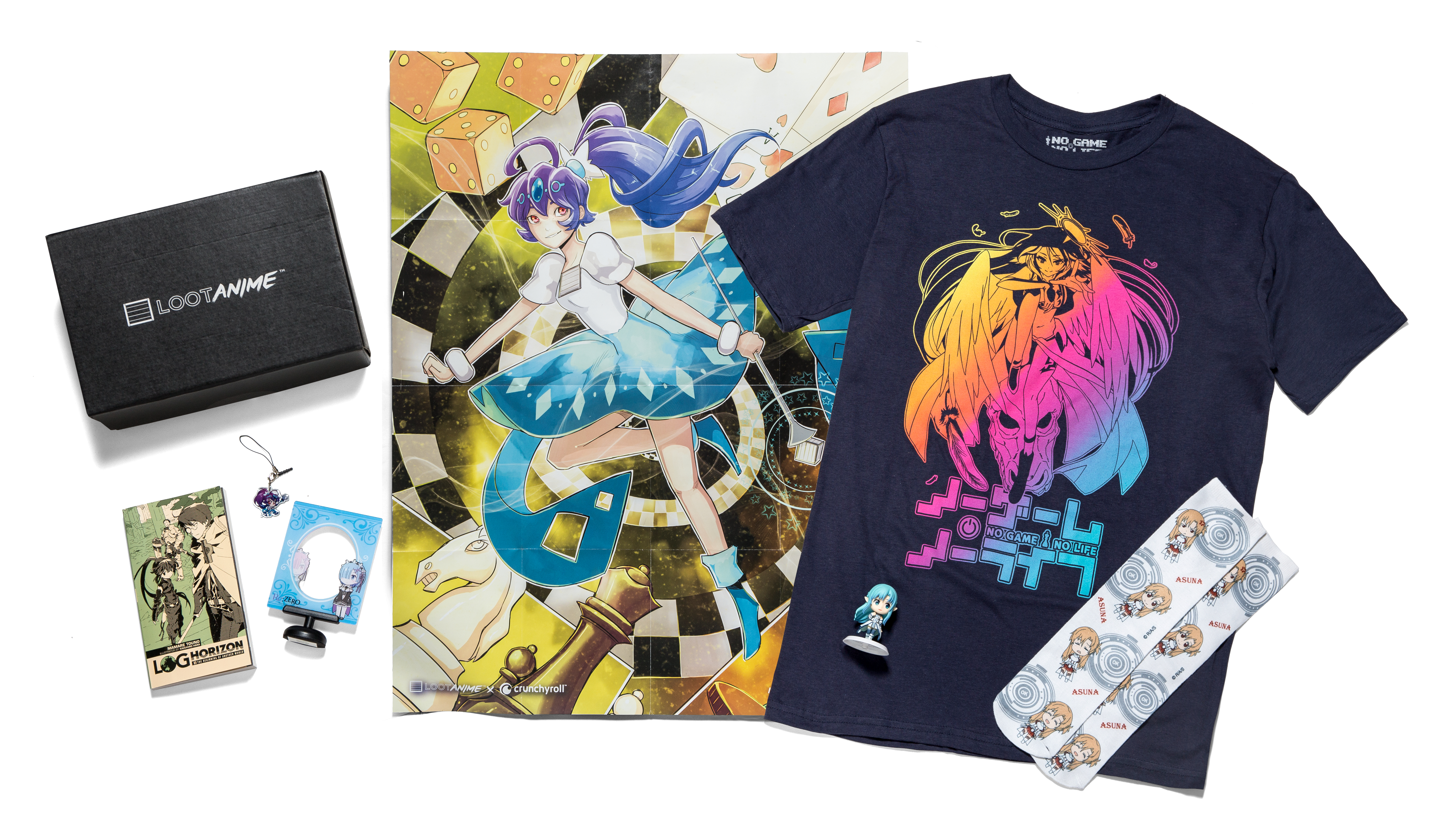 Each month Loot Anime will reveal the theme of the latest mystery box, which will go on sale from the 28th of the current month until the 27th of the next month, or until the crate sells out. With goodies ranging from action figures and collectibles to t-shirts, hats, home goods, art books, manga, and other gear, it's always a good idea to get these crates while they're hot.
As for the themes themselves, Loot Anime offers up plenty of variety. 2017 started with a "Dimension" themed crate (pictured above) that included a No Game, No Life shirt, Sword Art Online Asuna figure and socks, Log Horizon light novel, a phone charm, and a Re:ZERO picture frame. On the other hand, 2017 ended with December's "Underdog" theme, covering a set of heroic franchises such as My Hero Academia, Black Clover, Saint Seiya, and more.
With items typically valued around a total of $60 and subscriptions starting as low as $23.95 per month depending on the length of time selected, Loot Anime is the gift that keeps on giving. Delivery is available in 31 countries, so go ahead and get yourself or a lucky friend in on the monthly fun and sign up for a Loot Anime subscription today.
** This article was sponsored by Loot Anime **