Little Witch Academia Video Game Gets English-Subbed Trailer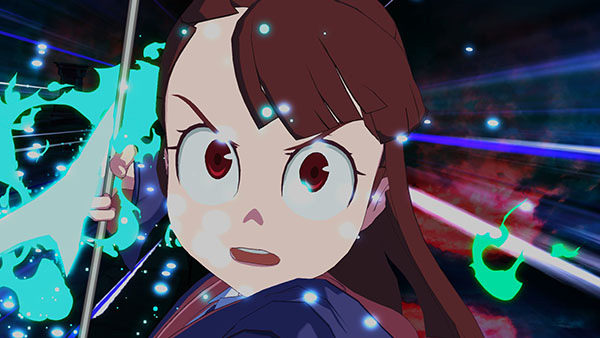 Little Witch Academia, the Studio Trigger franchise that started life as a short before evolving into a crowdfunded film and, most recently, a full-length series, now has its own video game.
Now we've got an early look at that PlayStation 4 and PC game via an English-subbed trailer.
Little Witch Academia: Chamber of Time is name, and it's described as a "heart-pounding 3D action RPG beat 'em up featuring an original storyline carved from the popular anime series by Studio Trigger."
The story goes something like this:
Having been inspired by a famous witch named Shiny Chariot, an ordinary girl named Atsuko (Akko) Kagari enrolls at Luna Nova Magical Academy, a prestigious school for young girls training to become witches. Before starting summer vacation, Akko and her new classmates find out about an inexplicable phenomenon at Luna Nova caused by the Seven Wonders, which has been passed down for several centuries. Now it's up to Akko as she takes on the adventure to unravel the mystery surrounding the Seven Wonders.

Chamber of Time will be released on PlayStation 4 and PC on November 30 in Japan and early 2018 in North America and Europe.
Little Witch Academia fans: what do you think of the look of Chamber of Time?
Source: ANN