Listen to the PSYCHO-PASS PROVIDENCE Theme in New Trailer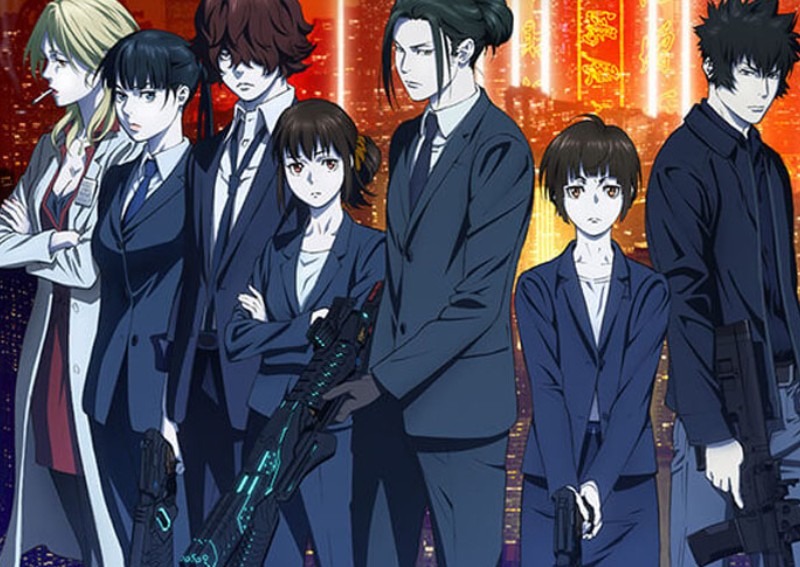 The PSYCHO-PASS PROVIDENCE 10th anniversary movie has dropped a trailer ahead of its May 12 debut. The trailer lets us hear the theme song "Alexithymia Spare" being performed by the band Ling Tosite Sigure, which has worked with the franchise before.
We don't hear it in the trailer, but it was announced that the ending theme song will be called "Tōjisha" (translated as "The One Concerned") and performed by EGOIST. Like Ling Tosite Sigure, EGOIST has worked with the franchise before.
The anime is being made at Production I.G with Naoyoshi Shiotani helming the project as the director. The script was written by Makoto Fukami and Tow Ubukata, both of whom have a long track record in the franchise. The tasks of character design and chief animation directing both go to Naoyuki Onda. Looking toward other members of the crew, the composer is Yūgo Kanno, the art director is Shūichi Kusamori, the editor is Yoshinori Murakami, the sound director is Yoshikazu Iwanami, and the color key artist is Makiko Suzuki. Distribution will be taken care of by TOHO.
The following actors have been announced: Kana Hanazawa plays Akane Tsunemori, Tomokazu Seki plays Shinya Kōgami, Kenji Nojima plays Nobuchika Ginoza, Shizuka Itou plays Yayoi Kunizuka, Miyuki Sawashiro plays Shion Karanomori, Ayane Sakura plays Mika Shimotsuki, Takahiro Sakurai plays Sho Hinakawa, Hiroki Touchi plays Teppei Sugo, Takako Honda plays Frederica Hanashiro, Kazuhiro Yamaji plays Jouji Saiga, and Noriko Hidaka plays Dominator.
The first PSYCHO-PASS anime consisted of 22 episodes and debuted a little over a decade ago, in 2012. Crunchyroll gave this description for the original anime:
"In the future, thinking about a crime makes you guilty, and justice is dispensed from the barrel of a gun. Detectives work in teams made up of Enforcers and Inspectors. Enforcers take out the bad guys, and Inspectors make sure their partners don't cross the line. The equalizer in the war on thugs is the Dominator, a weapon that can tell when citizens are about to turn criminal."
Source: ANN
____
Danica Davidson is the author of the bestselling Manga Art for Beginners with artist Melanie Westin, plus its sequel, Manga Art for Everyone, and the first-of-its-kind manga chalk book Chalk Art Manga, both illustrated by professional Japanese mangaka Rena Saiya. Check out her other comics and books at www.danicadavidson.com.