Life-Size Goku and Luffy Statues Battle in Japan
45th anniversary Shonen Jump fighter J-Stars Victory Vs. hits PlayStation 3 and PS Vita in Japan tomorrow, and promotion finally reached overload. The last hurrah of hype landed in front of the Parco department store in Tokyo's Shibuya shopping district with a bang.
That's no exaggeration, either. Life-size statues of Dragon Ball Z's Goku and One Piece's Luffy can be seen throwing down in the street, complete with intense battle damage, banners, and a PlayStation display. Here's what it looks like when two of the greatest shonen heroes of all time take the fight to our world.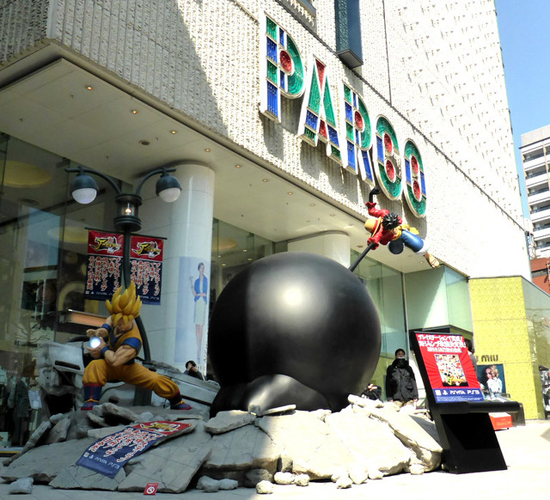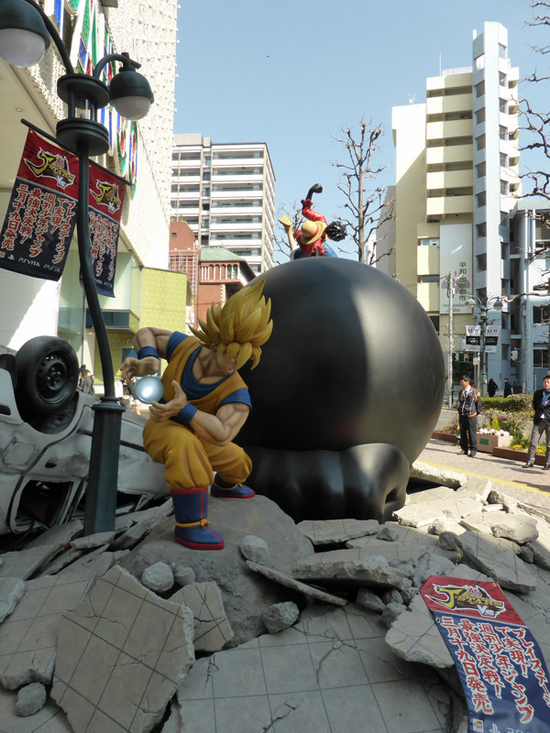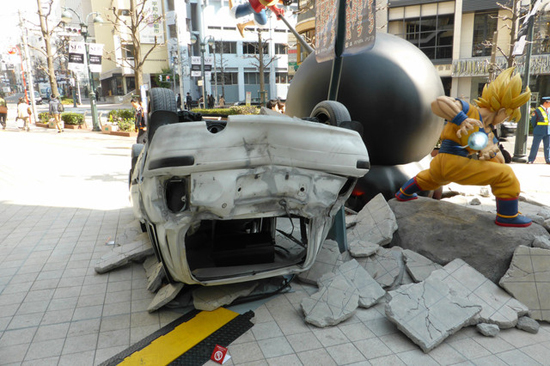 Update 5/9/14: The game is out and Play-Asia was kind enough to send us a copy to try out. Click here to read our J-Stars Victory Vs. Review