I Know That Voice! Three Big Roles by Koichi Yamadera
It's a big week for voice actor Koichi Yamadera. The star will be turning 60 later this week, and he's just announced his marriage to DJ Okada Robin Shoko. He's been a busy dude for years, though… and we guarantee you've heard him before. In fact, it's pretty likely we won't even fit every place you've heard him into this article!
That said, we're highlighting a handful of our personal favorites. If you're only just now learning about the person behind the voice, hopefully you'll be able to track him down in more of your favorite shows now!
Rumiko Takahashi's Ranma 1/2 is full of colorful characters, many of whom have water-activated transformations. Amongst them is Ryouga Hibiki, a powerful fighter in a show already full of hard-hitters, voiced by Koichi Yamadera.
Mitigating this martial arts prowess are two things. One, he has a notoriously bad sense of direction. Two, he turns into an adorable pot-bellied pig when splashed with cold water. Even so, Ranma considers Ryouga a very real rival. Especially considering Akane lets P-chan sleep in her bed.
Inspector Zenigata, Lupin the Third
When a show runs for 50-odd years, you'll eventually have to replace some voice actors. Long-running action series Lupin the Third is on a second generation of voice talent for all but Jigen, not counting one-off casting changes. In 2012, Koichi Yamadera stepped into the role of Inspector Zenigata, previously held down by Goro Naya.
The ICPO officer pursues Lupin single-mindedly, chasing him around the world (and through time at least once!). Despite appearances, the two have a mutual respect for each other, and are allies more often than not. Yamadera also got the opportunity in Part 5 to tell us all, in a surprisingly emotional monologue, why Zenigata is so obsessed with catching Lupin.
Spike Spiegel, Cowboy Bebop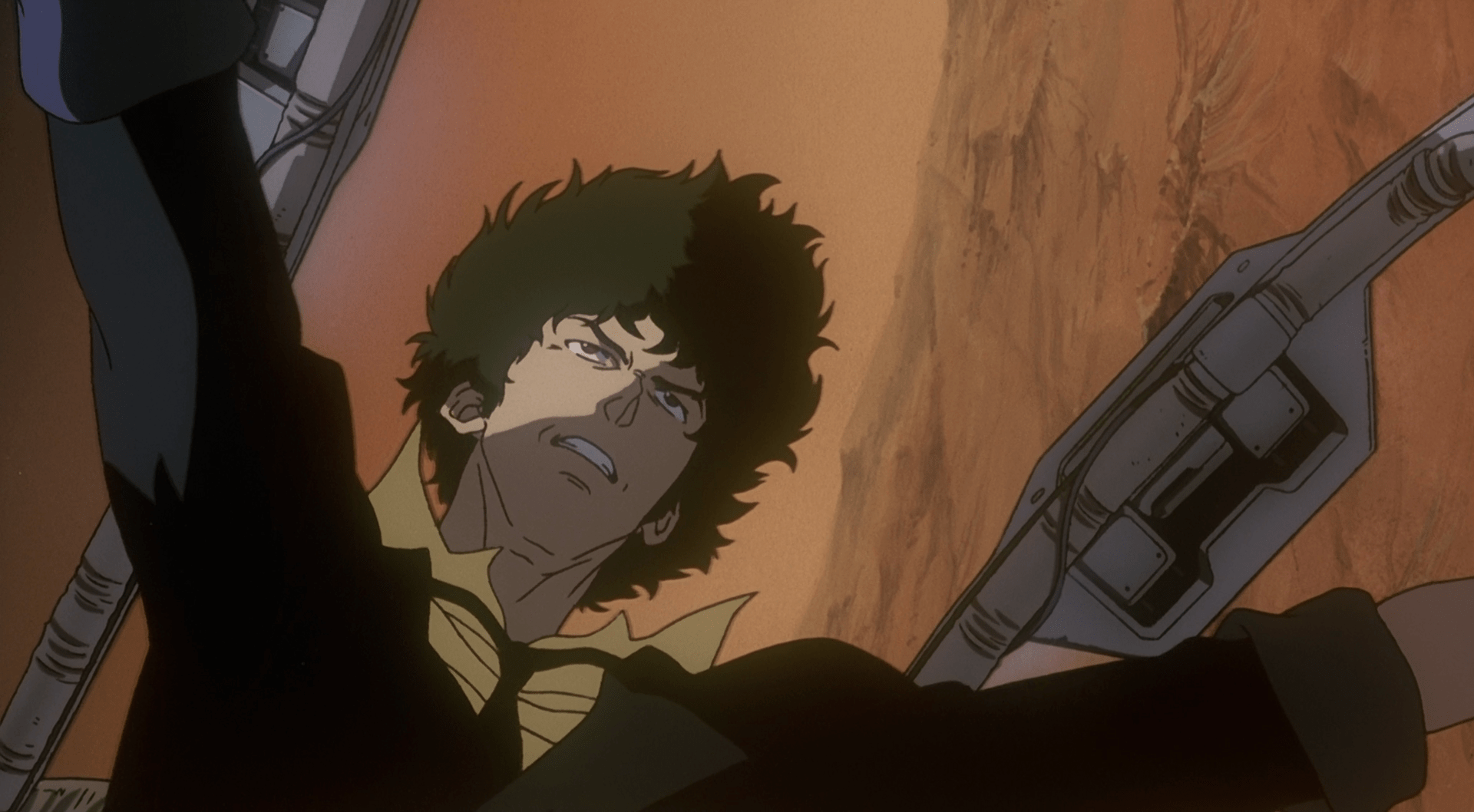 John Cho may be prepping to don this bounty hunter's well-worn shoes, but we all remember when Koichi Yamadera first brought the role to life. The fluffy-haired star of Cowboy Bebop is, quite possibly, the voice actor's most iconic role to date.
Spike is cool, mysterious, and a bit tragic. Combine that with his casual attitude and offbeat sense of humor, and you've got a recipe for a perfect action hero. Yamadera reprised the role recently in Super Robot Wars T, joining giant robots from across the anime multiverse in an all-out mecha battle.
What are some of your favorite performances from Koichi Yamadera?