Koi wa Futago de Warikirenai Light Novels Inspire Anime
The hits didn't stop coming from the weekend's Dengeki Bunko 30th anniversary event, and one of the many anime adaptations to be announced was for writer Shinon Takamura and illustrator Almic's light novel series Koi wa Futago de Warikenai. The series follows a boy named Jun, who falls in love with twin girls who also happen to be his childhood friends next door and are totally different from one another, personality-wise. Older sister Rumi has a maiden-like personality with a boyish presentation, and Naori is both very girly and very much an otaku. 
We'll get to see how this love triangle with twins works out when the Koi wa Futago de Warikenai makes its way to the screen. While there's no date at the moment, you can see an announcement trailer and teaser visual below.
There are also celebratory illustrations from light novel illustrator Almic and manga adaptation illustrator Okari: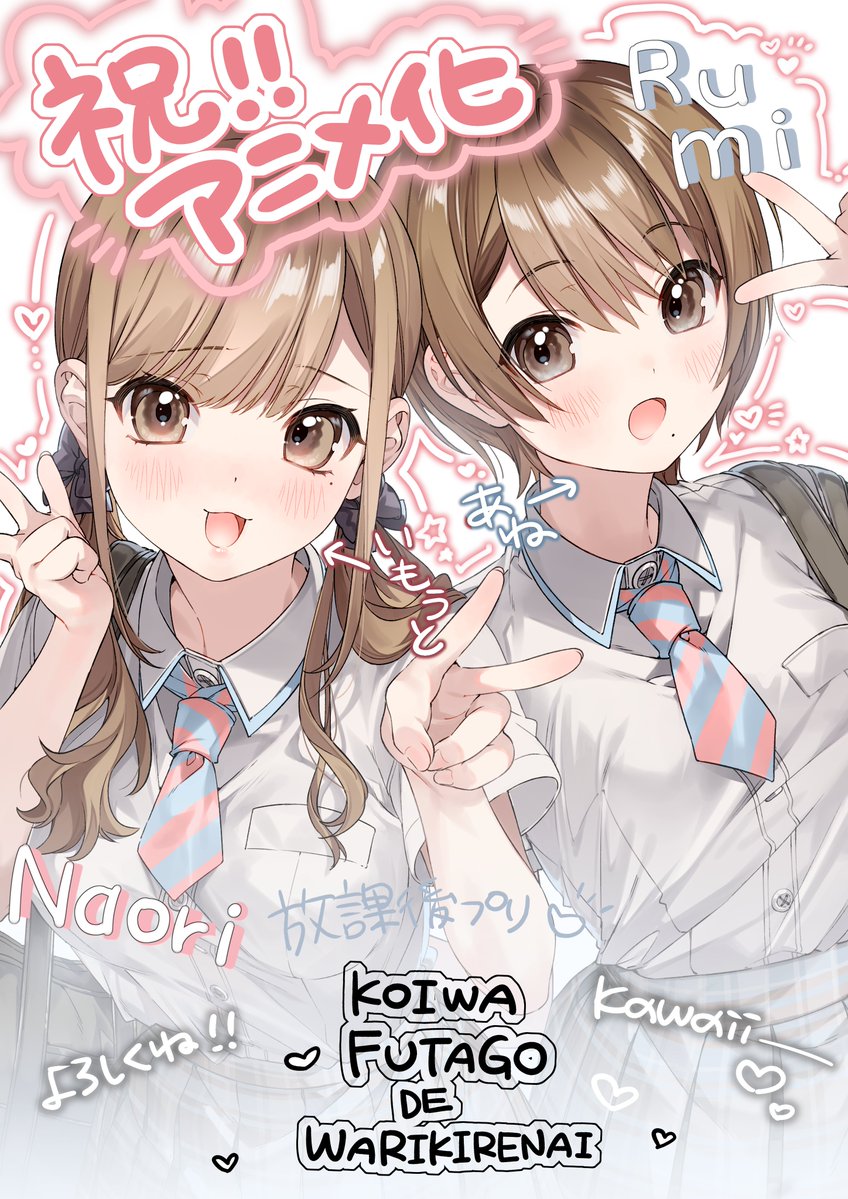 Via Crunchyroll News