Kaoru Mori: Anything and Something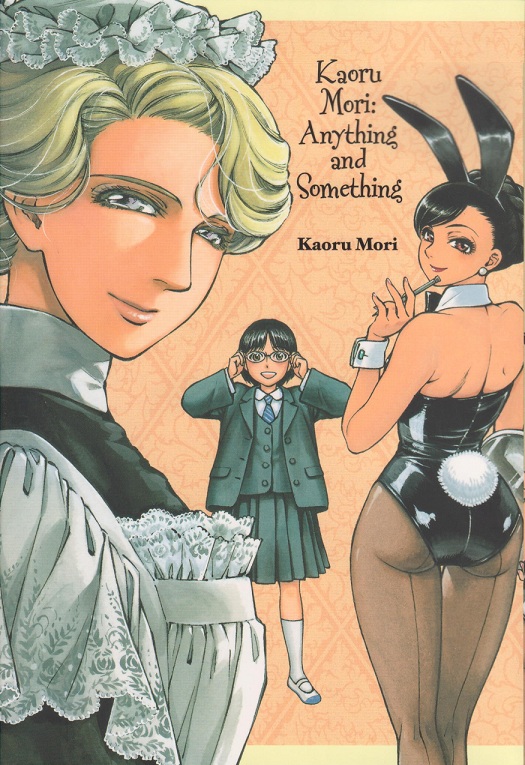 After I read Kaoru Mori's Emma, I knew I'd read anything by her. And, well, Yen Press released a collection that's both anything and something, and I'll take it.
Kaoru Mori: Anything and Something starts off as a collection of vignettes with different moods and styles. Speaking about this manga, Mori says in the foreword, "Think of it as sort of like trying a whole bunch of small side dishes."  That's a good description. Reading the whole Emma series is like getting a meal; while Anything and Something doesn't give the same fullness as Emma, it's "tasty" and enjoyable.
In the first story, a boy is "forced" into being a master of a mansion.  (Yes, in case you're wondering, there is a maid in this story. In fact, there's more than one maid in this collection.) This is a humorous story, and it's followed by a short, pensive tale of a girl getting glasses to help her see. There's a story of a girl whose clothes are much too big for her, and a story of a woman talking to her husband while reminiscing about a bathing suit she wore only once. There are funny stories, serious stories, and very simple stories that ask you to seek out deeper meaning in them. "Sumire's Flowers," the longest story, was the most interesting to me, perhaps because it had the most developed characters. You get to see different sides of Kaoru Mori in this collection, and her artwork varies a bit at times, though not as much as the stories do. I liked some stories better than others, but that's a given considering how different the stories were.
The second half of the book was basically made for Mori fans. It includes sketches, early character designs and notes on Emma, Shirley and A Bride's Story. There are some beautiful drawings of her characters from other books. Sticking with her love of historical things, she even includes details on different types of corsets that have been used.
Throughout the book Mori pops up with comments, some of them very funny. I do think people who are already fans of this mangaka are going to be the readers who enjoy Anything and Something the most. I'm glad Yen Press decided to license this title, and the fact they're publishing it in hardcover also shows that they're really behind Mori's work.
Publisher: Yen Press
Story & Art: Kaoru Mori