Kaiju No. 8 Is a Funny, Refreshing Take on the Kaiju Genre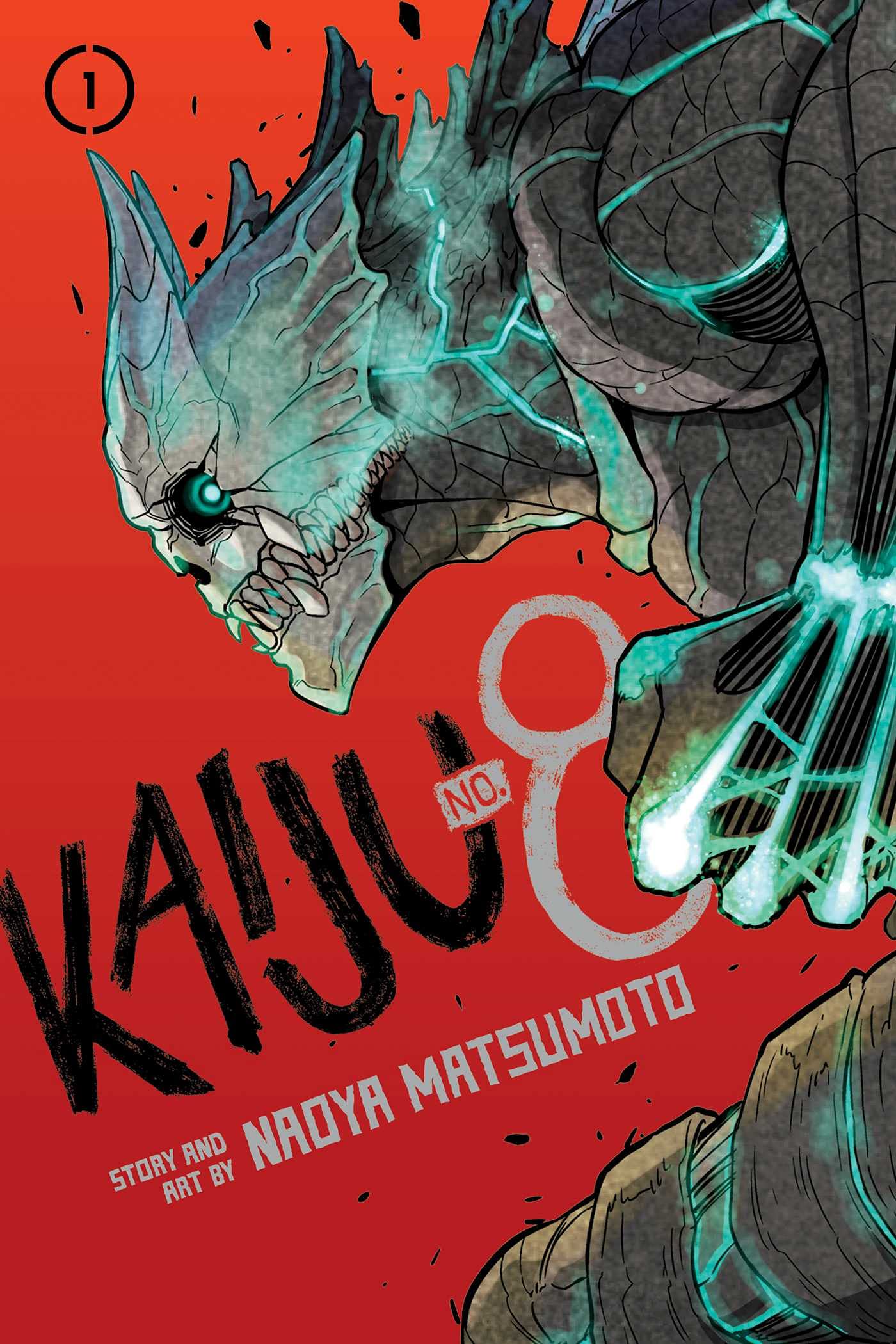 Kaiju No. 8 takes a popular form of Japanese entertainment — the kaiju, a type of giant monster — and instead of recycling the same type of story, gives it an entertaining, refreshing twist. Yes, the manga opens with a typical kaiju scene as a huge monster attacks Japan. But within pages it's been killed, and the cleanup crew comes in, including our protagonist, Kafka Hibino.
Kafka used to have big dreams for himself. He wanted to join the Japan Defense Force to neutralize kaiju, but he failed. He's thirty-two, and the cutoff age to start working there is thirty-three, so he's barely got any time to change this situation. He also wants to impress Mina, a girl he's known since childhood. But these days Mina has taken down hundreds of kaiju, and Kafka is some schmo who cleans up kaiju guts.
Kafka gets a new partner to work with, and when they're in the hospital after another kaiju attack, a miniature flying monster flies into Kafka's mouth. In an instant, Kafka turns into a kaiju. A little Kafkaesque, don't you think?
As a kaiju, Kafka looks terrifying, but he's still the same good guy on the inside. But he can't let others know his secret. He decides to try for the Japan Defense Force again, and has to keep the kaiju features at bay while he does it.
The first volume of course doesn't explain how or why he turns into a kaiju sometimes. That must be explained over time. It also has a few mysteries going on, and we get hints of character back stories that look pretty interesting. There's some hinted depth, and we'll see where that takes us. One thing is clear, though, and that's that Kaiju No. 8 is a very amusing, humorous manga. It's not about terrifying kaiju, though fighting and adventure are part of the story. However, it's regularly very funny, and its characters are unique and likable. Kaiju No. 8 is very popular in Japan (and it took over the side of the national library of France for a while). While the first volume is only the setup, it does this well and gives an idea of why so many people are flocking to this series. It would make a great anime, and many of its winning qualities already shine through.
Story & Art: Naoya Matsumoto
Publisher: VIZ Media
____
Danica Davidson is the author of the bestselling Manga Art for Beginners with artist Melanie Westin. She is also the author of its upcoming sequel, Manga Art for Everyone, and the first-of-its-kind manga chalk book Chalk Art Manga, both illustrated by professional Japanese mangaka Rena Saiya. Check out her other comics and books at www.danicadavidson.com.