Junji Ito Producing Live-Action Bloodsucking Darkness Adaptation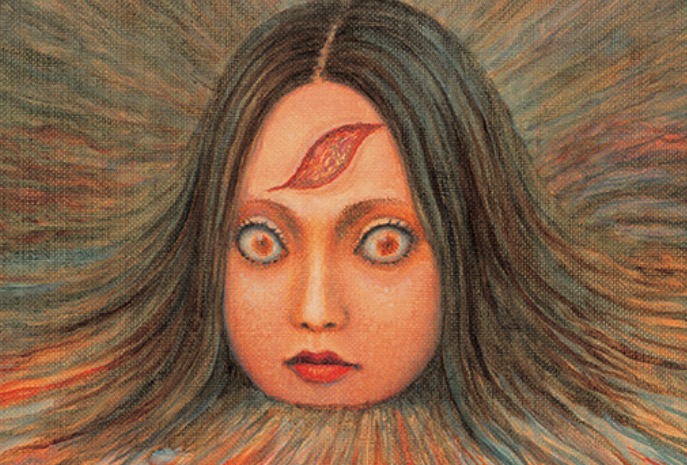 Junji Ito's short story "Bloodsucking Darkness" is being turned into a live-action American feature film, and Ito himself is producing. It's being backed by Fangoria Studios, the recently-made studio that's an offshoot of the popular Fangoria magazine.
Ito shared his excitement about the project. "Fangoria Studios is going to adapt my manga!" he said. "I'm so excited to see how it will turn out. I hope I get to see the trailer in my dreams tonight."
There is no director attached yet, but Jeff Howard is going to executive produce and write the screenplay. Howard's credentials include writing The Haunting of Hill House, co-writing Oculus, and being one of the writers on the Netflix series Midnight Mass.
Howard remarked, "When I found out a live-action Junji Ito adaptation was going to happen, I chased after it with everything I had, because I just couldn't live with anyone else getting there before me. The combination of fear and feelings is where I always want to be."
Armen Aghaeian, who is the senior VP of Fangoria Studios, is producing along with Tara Ansley, Abhi Goel and Amuse Group USA's Yasu Kutami and Tsubasa Yamaguchi. "Ito's stories and visuals are pure nightmare fuel," said Aghaeian. "The team at Fangoria is honored to be working alongside Junji Ito. We are excited to bring the horror found in the pages of his work to life onto the biggest screens possible."
It's teased that this is only one of three planned projects around adapting Ito's work.
"Bloodsucking Darkness," about a girl with an eating disorder who succumbs to terrible dreams and creepy happenings, is the first story in Smashed: Junji Ito Story Collection. VIZ Media publishes the book in English and gave this description for it:
"Try not to be noticed when you eat the secret nectar, otherwise you'll get smashed… What horrific events happened to create the earthbound—people tied to a certain place for the rest of their short lives? Then, a strange haunted house comes to town, but no one expects it to lead to a real hell… Welcome to Junji Ito's world, a world with no escape from endless nightmares."
Source: Variety
____
Danica Davidson is the author of the bestselling Manga Art for Beginners with artist Melanie Westin, plus its sequel, Manga Art for Everyone, and the first-of-its-kind manga chalk book Chalk Art Manga, both illustrated by professional Japanese mangaka Rena Saiya. Check out her other comics and books at www.danicadavidson.com.