Japanese Fans Are Scared, Annoyed by Netflix's One Piece Image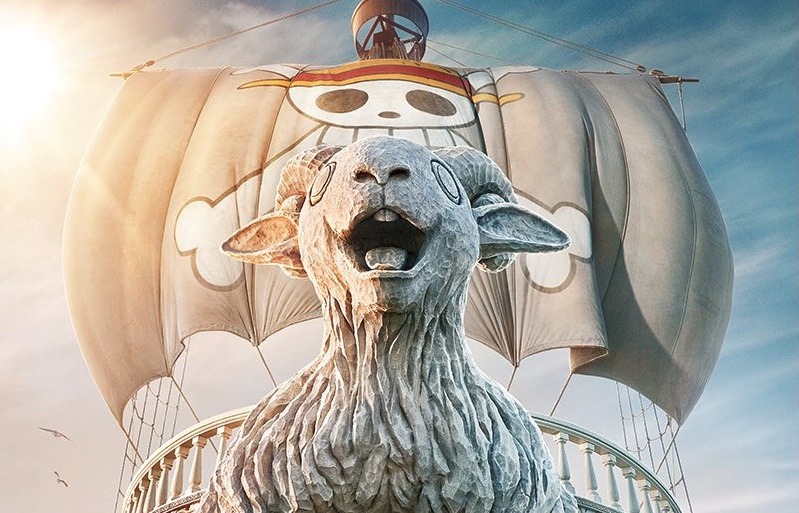 Netflix has revealed an image of their upcoming One Piece live adaptation that shows the front of their ship, Going Merry. Naturally the internet had to give its opinion on this, and according to what SoraNews24 found in a sampling of Japanese online responses, the fans don't like how Netflix has made the ship look.
It comes down to the figurehead. The original figurehead is much more soft and adorable. Wanting to get a feel for people's reactions, SoraNews24 looked at comments from Famitsu, a major video game magazine in Japan. While this is just a sampling from one place and does not necessarily reflect the whole internet, SoraNews24 seems to think that this is the general consensus in Japan. Here are some of the responses they translated:
"That ain't the Going Merry. It's the Going Baphomet."

"No desire to stay loyal to the source material, huh?"

"That's kinda scary, isn't it?"

"There was absolutely no need to screw with the Going Merry's design like this."

"It's way too scary."

"Kill me…please…with fire…"

"Definitely gotta burn that."

"All Netflix ever does is screw things up."
And perhaps the biggest insult of all: "This looks like it's going to be on the same high level as the live-action Dragon Ball."
One thing that may make fans feel better, though, is that original creator Eiichiro Oda is involved, and it's said that the series won't come out
until he's satisfied
with it. It's yet to be known what Oda thinks of the Going Merry makeover.
VIZ Media publishes One Piece and gave this description of it:
As a child, Monkey D. Luffy was inspired to become a pirate by listening to the tales of the buccaneer "Red-Haired" Shanks. But his life changed when Luffy accidentally ate the Gum-Gum Devil Fruit and gained the power to stretch like rubber…at the cost of never being able to swim again! Years later, still vowing to become the king of the pirates, Luffy sets out on his adventure…one guy alone in a rowboat, in search of the legendary "One Piece," said to be the greatest treasure in the world…
Source: SoraNews24
____
---