I've Somehow Gotten Stronger When I Improve My Farm-Related Skills Anime Premieres October 1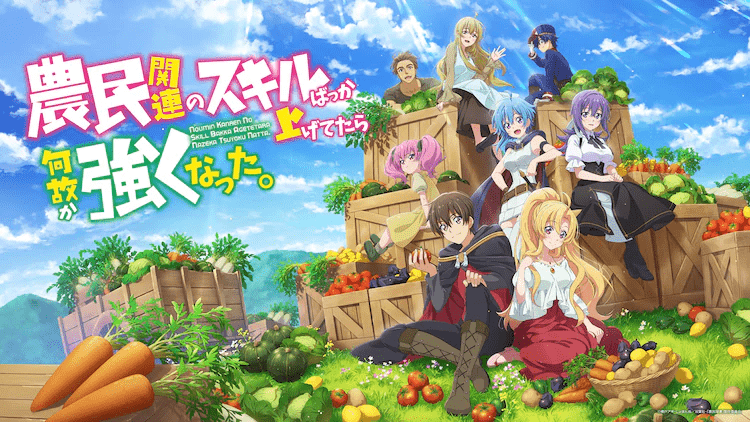 Shobonnu and Sogawa's I've Somehow Gotten Stronger When I Improved My Farm-Related Skills light novel series is coming to the small screen in the form of an anime adaptation, with the series currently lined up to debut in Japan on October 1. While you work on your own farming skills, the official channels came through with a fresh key visual and some cast additions ahead of the premiere. 
First up, the latest cast members to get in on the adaptation are:
Yuki Tamura (Rika in Higurashi When They Cry – GOU) as Ilvia:
Masahiro Ito (Kyoya in Remake Our Life) as Reaks:
Mai Nakahara (Rena in Higurashi When They Cry – GOU) as Luccia:
Kenji Hamada (Doby in ODDTAXI) as Gilles Wayne:
Key visual:
Sentai Filmworks previously announced plans to simulcast the series via HIDIVE and sums up the story like so:
Al Wayne loves farming — and we don't mean the video game sim. He wants to be a literal farmer, but in the process of improving his agriculture skills, he somehow winds up maxing out his overall character stats! He's superpowered in the most unexpected of ways with abilities even the strongest of heroes would envy. Alas, all he wants is an idyllic farmer's life, but with demons and monsters invading the realm, Al may have to take up the mantle of hero just to keep his dreams from withering away!
Via Crunchyroll News