My Hero Academia Anime Film Shows Off Young All Might Design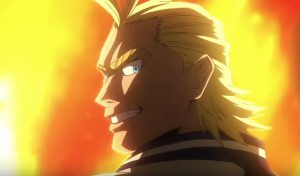 The official website and Twitter account for the My Hero Academia the Movie: The Two Heroes anime film updated with a special peek at some designs. In addition to a look at Deku and the rest of the gang all dressed up to the nines, we now have another sample of the younger version of All Might.
All Might's costume was created by ex-partner David Shield (voided by Katsuhisa Namase), who will be a film-original character along with his daughter Melissa (voiced by Mirai Shida).