Hayao Miyazaki Praises Goro, Earwig in New Interview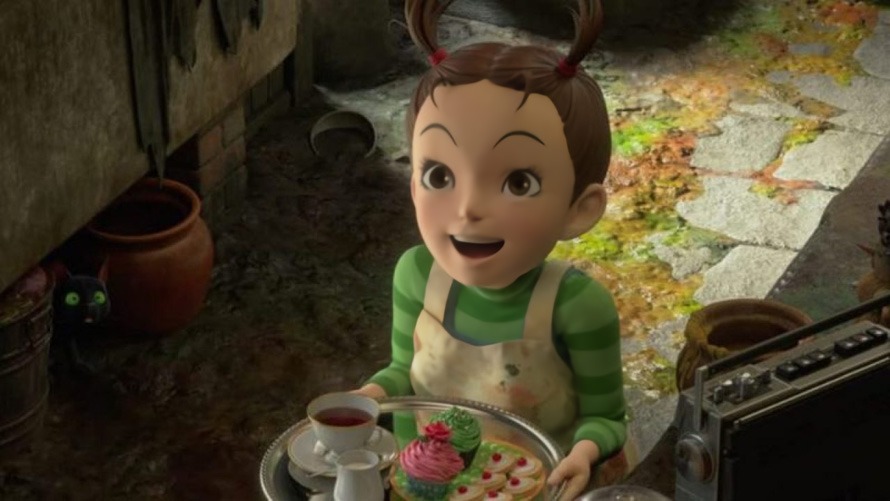 Goro Miyazaki's Earwig and the Witch will be hitting Japanese theaters on August 28 with extra footage. In preparation of this his father, Studio Ghibli co-founder Hayao Miyazaki, praised his son's work and talked about Earwig as a character.
The video of the interview is here, if you speak Japanese or just want to hear the master talk.
"I've been made to carry the destiny of only making feature-length theatrical works, so I thought, 'I can't direct Earwig,'" Miyazaki said. "So after that, I left the matter up to [Toshio] Suzuki."
According to Miyazaki, it was Suzuki's idea, not his, to approach Goro.
"I hadn't been thinking of Goro at all," Miyazaki admitted. "If anything, I thought it would be kind of impossible for him. But despite my thoughts, Earwig turned out to be rather interesting. I think he used CG skillfully. It's really something. And I think they put together a good team."
He continued, "I think it properly conveys the energy of the original work… Earwig's straightforward determination to not give in, her attitude of 'I'm staying right here. Right here!' That really comes through. [Goro] hung on to his determination to make the movie, so it turned out really well. It really doesn't matter that he's my son, does it? It being CG, not drawn with pencils, set him free."
Miyazaki also praised the character Earwig. "When faced with animosity, a lot of people emotionally collapse and shrink away. But Earwig doesn't lose her brightness. She's strong, but friendly. She finds a way get through difficulties…Our world is hard to live in, but no matter how hard it gets, you find a crack, and you pry it open. You make friends, and you go on living."
He went on, "Isn't that what's most missing these days? That strength. We were all supposed to have that strength in difficult times. We were supposed to have different faces for different times, but it's like we lost that. Now the thinking is that having a bewildered or unfriendly look on your face is honest, and that being honest like that is good. But that just makes it harder to live."
Source: SoraNews24
____
Danica Davidson is the author of the bestselling Manga Art for Beginners with artist Melanie Westin, and its sequel, Manga Art for Intermediates, with professional Japanese mangaka Rena Saiya. Check out her other comics and books at www.danicadavidson.com.