Gundam vs. Hello Kitty is Now a Real Battle Thanks to New Collab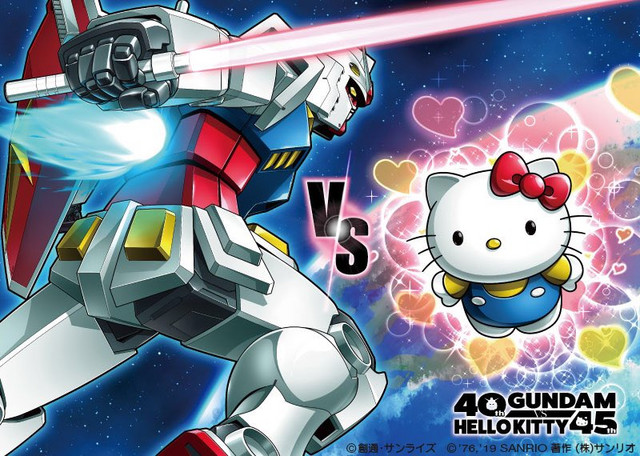 If you ever wondered who would win in a fight between the Gundam RX-78-2 and Hello Kitty, well, against all odds there happens to be a collaboration just for you. Gundam vs. Hello Kitty is a new project that pulls double duty celebrating the 45th anniversary of Sanrio's Hello Kitty mascot and the 40th anniversary of the original Mobile Suit Gundam anime. The results pit the franchises against one another in a few ways, some of which have yet to be revealed.
For now we know there's a LINE campaign in which fans can vote on their favorite characters from each franchise for prizes that we're going to assume are cool. There's also a SCRAP-sponsored real mystery solving game set for this summer, as well as an animated preview video in the works.
While we wait to see what else is in store, you can visit the official site, Twitter account, LINE page, and even a YouTube channel, which will host the first promo in April. Check out some more killer collaboration art below.
Source: Anime! Anime! via Crunchyroll