Foodie Fate Spinoff Manga Gets Net Anime Adaptation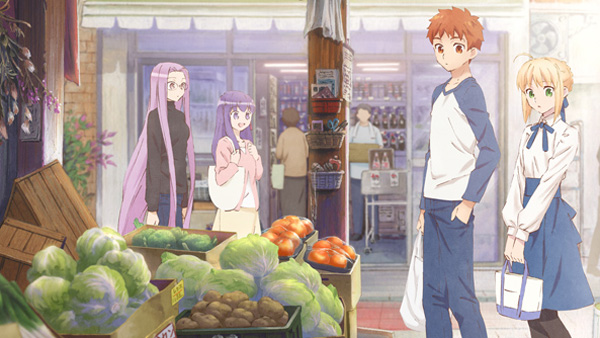 If you're having trouble keeping the various spinoffs of Type-moon's Fate series straight, well, this isn't going to help. But it does look tasty!
The latest addition to the franchise is a net anime adaptation of Today's Menu for Emiya Family, or Emiya-sanchi no Kyo no Gohan. The series, which is based on the manga of the same name is, as the title suggests, about what the Emiya family eats each day. How peaceful!
The first episode appeared on TV Sunday, but will make its net debut January 25. After that, a new episode will appear once a month starting February 1.
Ufotable will handle production, with direction from Takahiro Miura and Tetsuto Sato, who both worked on Unlimited Blade Works. The series even has a "culinary supervisor" to ensure the accuracy of the dishes.
Here's looking forward to a kindler, gentler, tastier side to the Fate universe.
Source: ANN