Final Fantasy's Yoshitaka Amano Illustrates GIBIATE Anime Visual
GIBIATE is an original TV anime on the way from director Masahiko Komino, following the story of a ninja and a samurai who slip through time from the Edo period to the Japan of the near future. With monsters on the loose, it sounds like the perfect recipe for sword-slashing action, and the latest visual features the work of a legendary artist.
This key visual in particular comes from Yoshitaka Amano, known primarily for his distinct style and unforgettable contributions to the Final Fantasy series and Vampire Hunter D. Check out what he cooked up for GIBIATE below.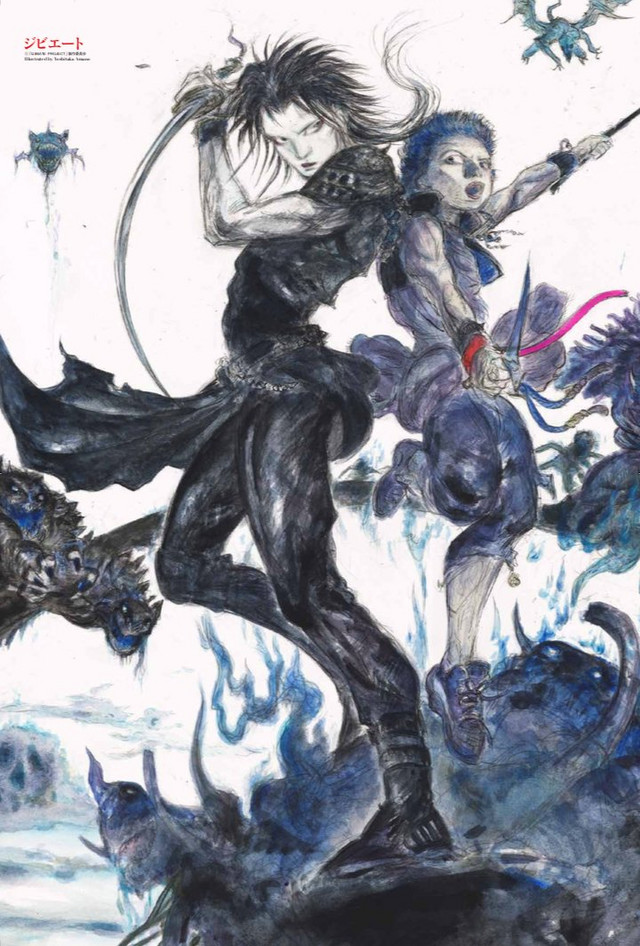 Here's one of the previously released trailers for the anime:
And here's a description of the story:
In 2030, Japan. A virus has infected humans throughout the world. Infected people turn into different forms of monsters based on their ages, sexes and races. The virus is named 'Gibia' – after being rich in variety like gibier. Just then, a pair of samurai and ninja appeared in such a blighted wasteland of Japan. They both travelled from the early Edo period, fighting together with help from a doctor who tries to find cure for Gibia. Facing ceaseless attacks from Gibia, and outlaws that attack travelers for food, they start the dangerous journey with enemies all around.
Source: Official website via Crunchyroll