Fantasy Light Novel Series 86 Gets Anime Adaptation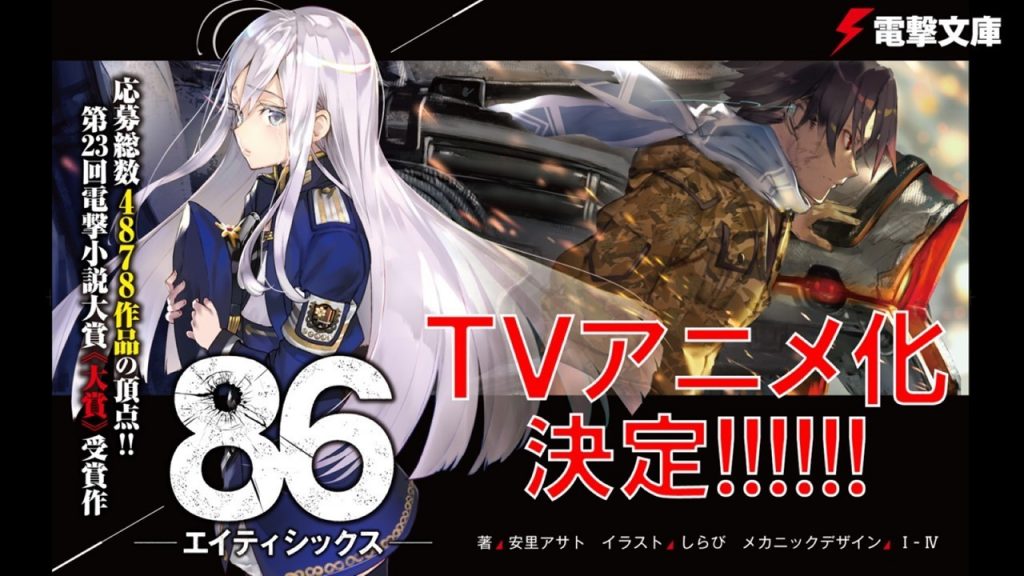 86, the popular light novel series from writer Asato Asato and illustrator Shirabi, is receiving a TV anime adaptation.
The news came with an illustration from Shirabi.
The series takes place in the fictitious Republic of San Mangolia, which has finally ended a long siege from its neighbor, the Empire. Or so it seems. The Republic is officially made up of 85 districts, but there's another secret district — the 86th, where the battle rages on.
The light novel series has been running since 2017, and there are now seven volumes available. There's also a manga adaptation which has been running since 2018.
Source: Moetron