Even If the World Ends Tomorrow Anime Film Teased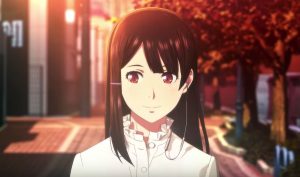 Even if the world ends tomorrow, you'll still get a chance to check out the new teaser trailer for Even If the World Ends Tomorrow. The original anime film comes from CRAFTAR, which implements the same "smart CG animation" technology used in the studio's INGRESS THE ANIMATION adaptation.
The director of the INGRESS anime, Yuhei Sakuragi—who also worked with Hayao Miyazaki on the Boro the Caterpillar short—is writing and directing this one, which hits theaters in Japan on January 25, 2019. Check out a sample of its style in the showcase of its lead CG-animated heroine, which features the "Ra, no Hanashi" ("A story about Ra") insert song by AIMYON.
Story (via Crunchyroll):
Shin, who has often closed his mind since losing his mother when he was a child.
Kotori, his childhood friend who has always watched over him.
Now they enter the third grade of high school, and when they try to move one step forward, Another "me" from another Japan suddenly appears in front of them.