Evangelion Unit-01 Gets New High-Quality Metal Build Figure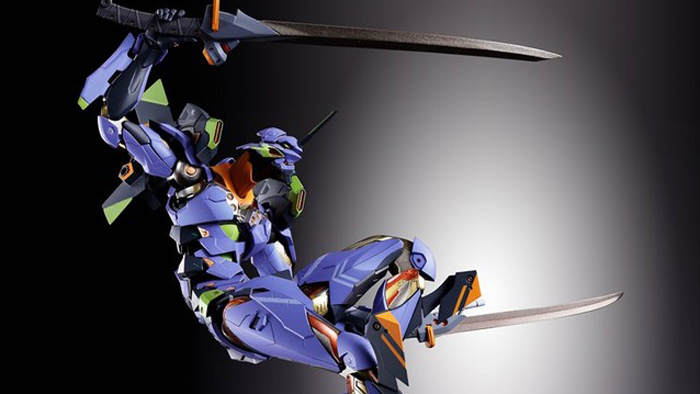 When will they stop making Evangelion Unit-01 figures? Oh, right, when Unit-01 stops looking really cool: i.e., never.
The latest figure is a prime example of Eva-01's undying coolness. Made with help from Ikuto Yamashita, who designed the Eva in the first place, the concept behind the Metal Build-branded figure is "a giant that possesses steel sinew." It features redesigned joints that allow for a greater range of movement, allowing it to bend into lots of exciting poses.
The figure comes with accessories like a stand and weapons galore, and ships February 2019, with preorders starting September 2. Retail price is 23,760 yen (about $213).
Want.
Source: Comic Natalie