Dorohedoro and ZOMBIE LAND SAGA Team Up with New Visuals
Two very different worlds are about to collide in a true one-of-a-kind collaboration that brings Q Hayashida's Dorohedoro manga and its anime adaptation face-to-face with the undead idols of ZOMBIE LAND SAGA. While the official Dorohedoro Twitter crowd-sources responses determining what type of merch fans would want from this collaboration, two new visuals are here to bring the series together.
First up is a visual featuring Dorohedoro's Caiman and ZLS idol Tae Yamada, along with the tagline "You aren't the one!?"
Then we have one with Dorohedoro's Nikaido and ZLS's Saki Nikaido, saying, "We'll freakin' kill you!?"
Here's the visual that came along with the initial announcement of the event: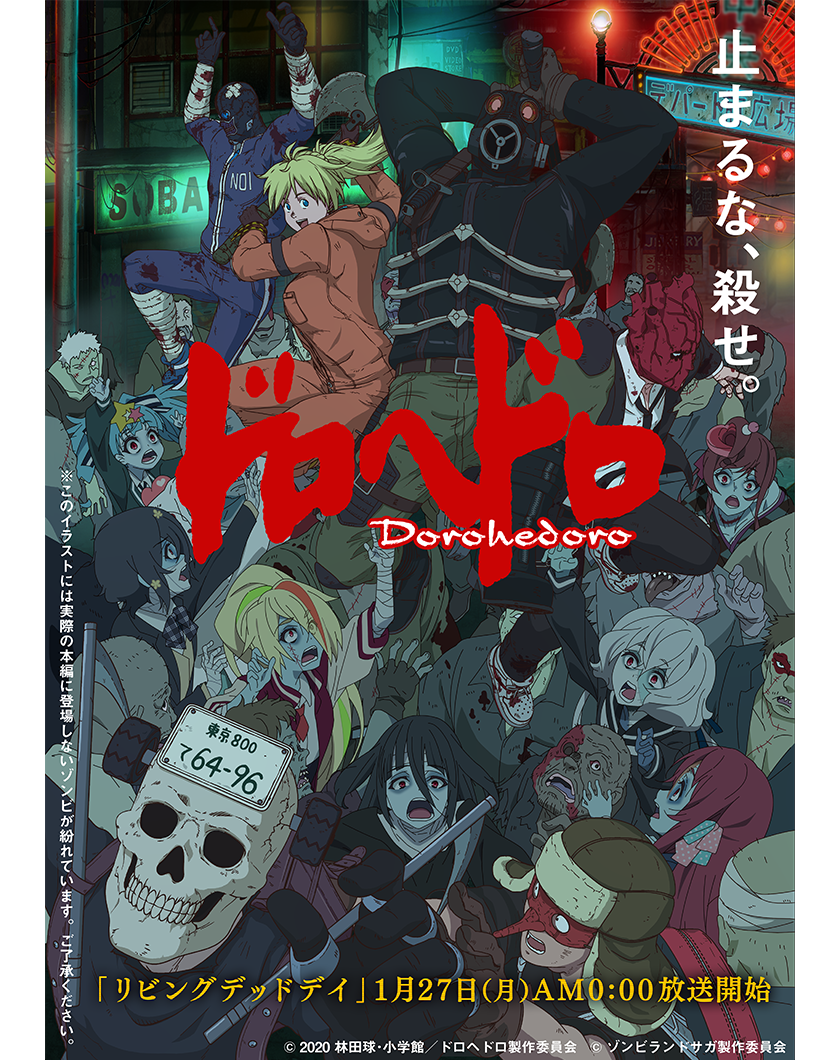 Hopefully we'll see more of what comes of this collab in the near future!
Source: Ota-suke via Crunchyroll