Dancing Frieza Cosplayers Cheer on Marathon Runners in Japan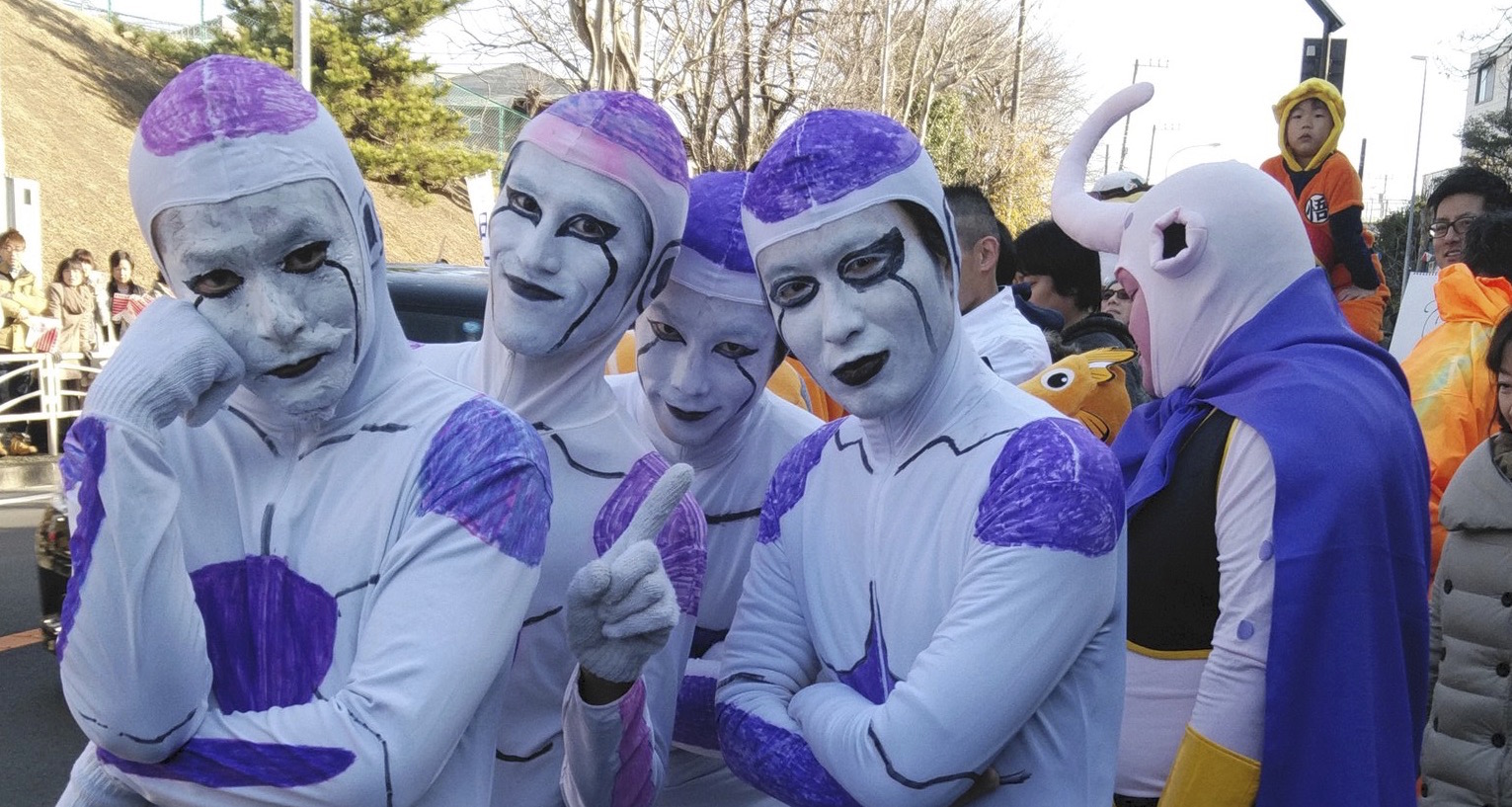 Normally, seeing Frieza from Dragon Ball Z multiply and venture into our reality would be cause for alarm. In a certain context, however, it's a sign of good fortune, particularly when the Frieza cosplayers in question are on hand to cheer on the runners of the Hakone Ekiden marathon.
The 2020 edition of the marathon kicked off on Wednesday, January 1 and ended on Friday, January 3, taking runners from Ōtemachi to Hakone in a race that's featured as a telecast on Nippon Television. Naturally, that means it attracts plenty of well-wishers and cheer sections, the most famous of which is the group of Frieza-costumed men known for their enthusiastic dances.
This year saw them dancing along to Japanese children's song "Paprika."
今年もフリーザ様が箱根駅伝、復路7区、二宮に魔神ブウと共に降臨。

注目の応援ダンスはFoorinの「パプリカ」でした。#箱根駅伝2020#箱根駅伝#フリーザ様 pic.twitter.com/ktIU7gEiL2

— すぶぶれ (@kimoiobahann) January 3, 2020
If you look closely, you'll notice others have gotten in on the fun, including a strange spin on Frieza's outfit and a Majin Buu.
フリーザ様ときりみちゃんも…? pic.twitter.com/wmwJipt5x5

— デルコ (@delcostarz) January 3, 2020
Here they are doing the can-can:
#箱根駅伝#フリーザ #フリーザ様 pic.twitter.com/rVH5gMY07R

— ka ko (@iyaaaom) January 3, 2020
Japanese commenters noted how impressed they were that they take the time to travel there in costume and cheer on all the runners every year. We're impressed, too!
Via SoraNews24
Top image via @iyaaaom