Crunchyroll Adds Gatchaman Crowds Anime
If you're looking for a way to catch this summer's Gatchaman Crowds anime, it looks like Crunchyroll has you covered. The series is set to join Crunchyroll's streaming lineup on Friday, July 12 at 11:30am Pacific Time.
Gatchaman Crowds—based on Tatsunoko Production's 1972 classic Science Ninja Team Gatchaman, AKA Battle of the Planets—features direction by Kenji Nakamura and series composition by Toshiya Ono, both previously having worked on the noitaminA show tsuritama.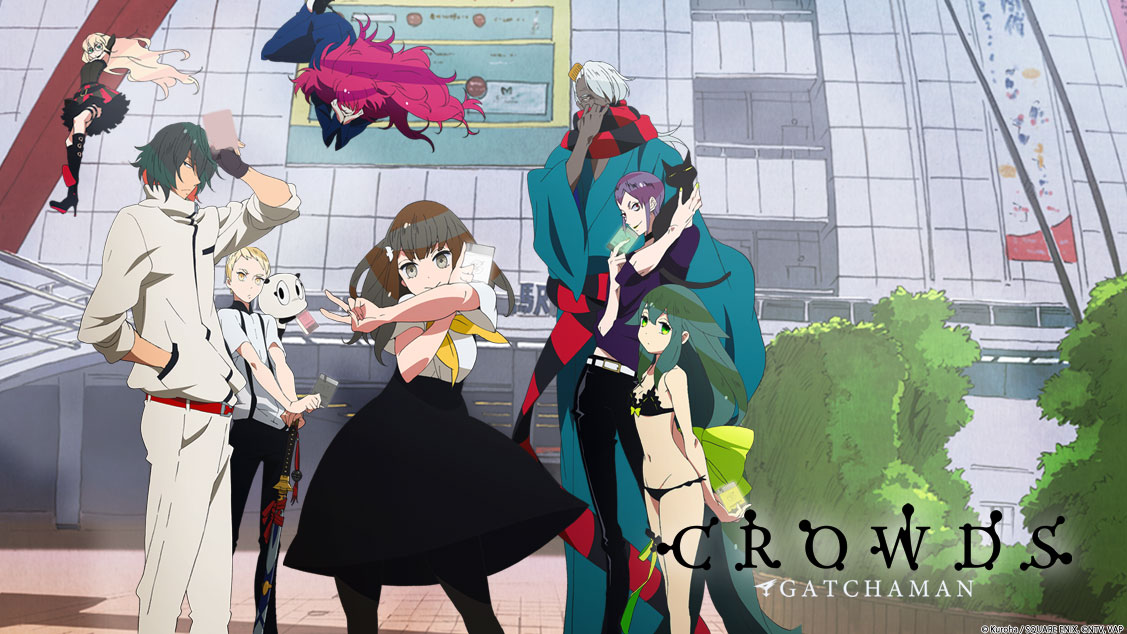 Crunchyroll describes the series as such:
'Gatchaman' is the general term for warriors who wear special power suits called NOTE, which are manifestations of special spiritual powers possessed by living beings. The Gatchaman force on Earth consists of aliens who have been dispatched by a council and Earthlings who have been scouted for their latent abilities, all of whom work together to protect Earth's people and resources from alien criminals who have invaded the planet in violation of the probation enforced by the council. Most recently, their main duty is dealing with MESS, a mysterious entity about which even the council has little knowledge.
If you missed the other announcements, Crunchyroll recently added the following series, as well:
Silver Spoon
The World God Only Knows: Goddesses
Watamote ~No Matter How I Look at It, It's You Guys' Fault I'm Not Popular!~
Makai Ouji: Devils and Realist
The Eccentric Family
Yamishibai: Japanese Ghost Stories
Sunday without God
Kinmoza!
il sole penetra le illusioni ~ Day Break Illusion
Fantasista Doll
Hakkenden: Eight Dogs of the East season 2
Gifu Dodo!! Kanetsugu and Keiji
Free! – Iwatobi Swim Club
Dog & Scissors
Teekyu 2
Recorder and Randsell Mi
There are also some choice new catalog series, including the unexpected addition of gambling anime KAIJI. Definitely look forward to coverage of this and select summer series on this site soon!