Cozy Anime for the Christmas Eve Cold Snap
If you're weathering a Christmas Eve cold snap, you're not alone. We're all doing our best to keep warm before the big day and, of course, keep our spirits bright. So we're turning to some of our favorite cheerful, heartwarming anime.
Here are a few titles to get you started. Bundle up, make a hot beverage of your choice, and let these sweet series keep you warm through the weekend!
Today's Menu for the Emiya Family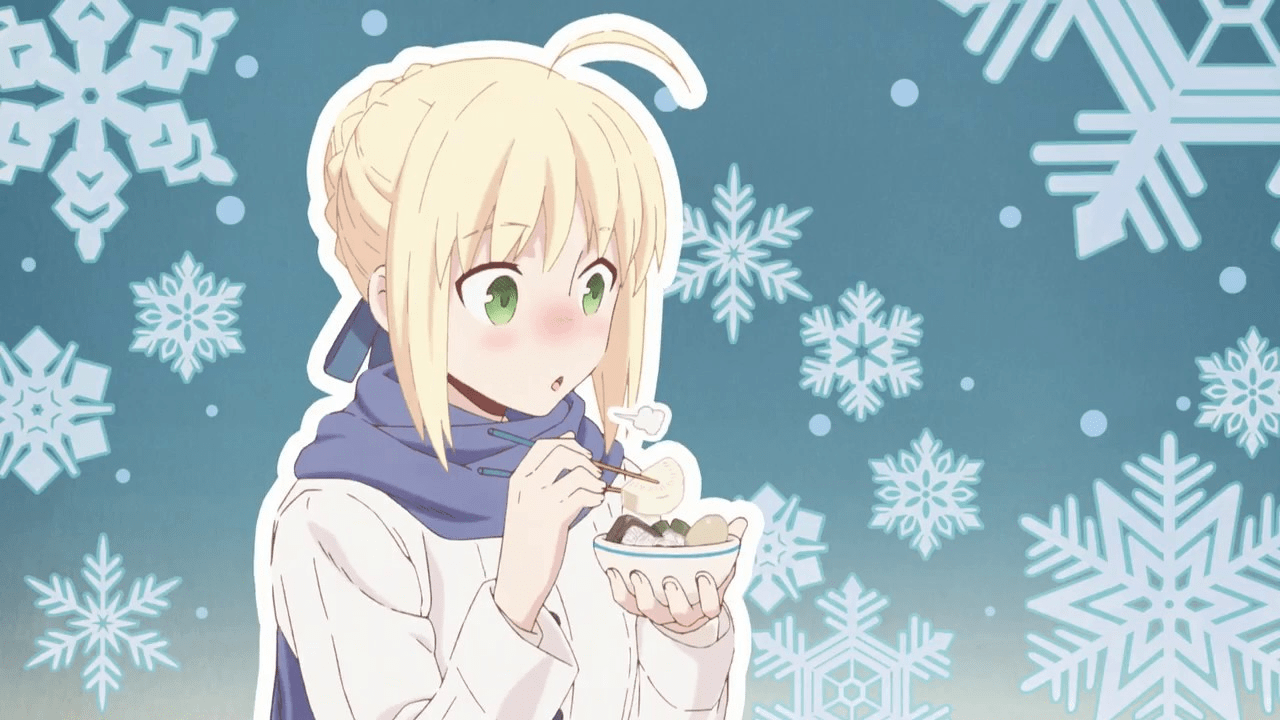 Some of us are spending Christmas Eve with our family, and some of us can't. And sometimes, "family" is what you make of it. Like, say, your mage friends and your respective personifications of heroic historical figures. Today's Menu for the Emiya Family makes the Nasuverse surprisingly cozy. No Grail War here: just tasty food.
Watching Emiya cook up traditional treats for Altria Pendragon and friends (or is that foes?) absolutely warms our hearts. Plus, the food is pretty to look at. Best of all, if you find yourself itching to join in, there's a Nintendo Switch adaptation!
The Helpful Fox Senko-san
The holiday season can be stressful. For many of us, the perfect Christmas Eve would consist of being pampered and looked after by someone else. If that's not possible, you can at least live vicariously through Nakano in The Helpful Fox Senko-san. This fluffy spirit is here for one reason: to give this hard-working dude a break.
Even if Senko-san can't be there in person, this series is definitely a stress-buster. It's an easygoing little series that's very relaxing to watch. And even if the weather outside is frightful, fox spirits making you dinner is delightful.
Laid-Back Camp
Let's be real. We're not going out if we can help it this Christmas Eve. Never mind the usual crowds… it's freezing out there! But Rin and Nadeshiko can even make the outdoors seem cozy in Laid-Back Camp. Maybe it's the good vibes. Or maybe it's all those instant noodles they're cooking up.
Either way, it's nice to see an outdoors that's welcoming and pleasant while we wait out this chilly weather. It almost makes us want to venture out into it when the weather gets nicer. Which isn't a rare feeling at all… Laid-Back Camp has made fans everywhere excited about camping and visiting natural wonders!
Need a little more help getting in the holiday spirit? Add these anime Christmas songs to your playlist!