Break Blade Manga Has Just One Chapter Left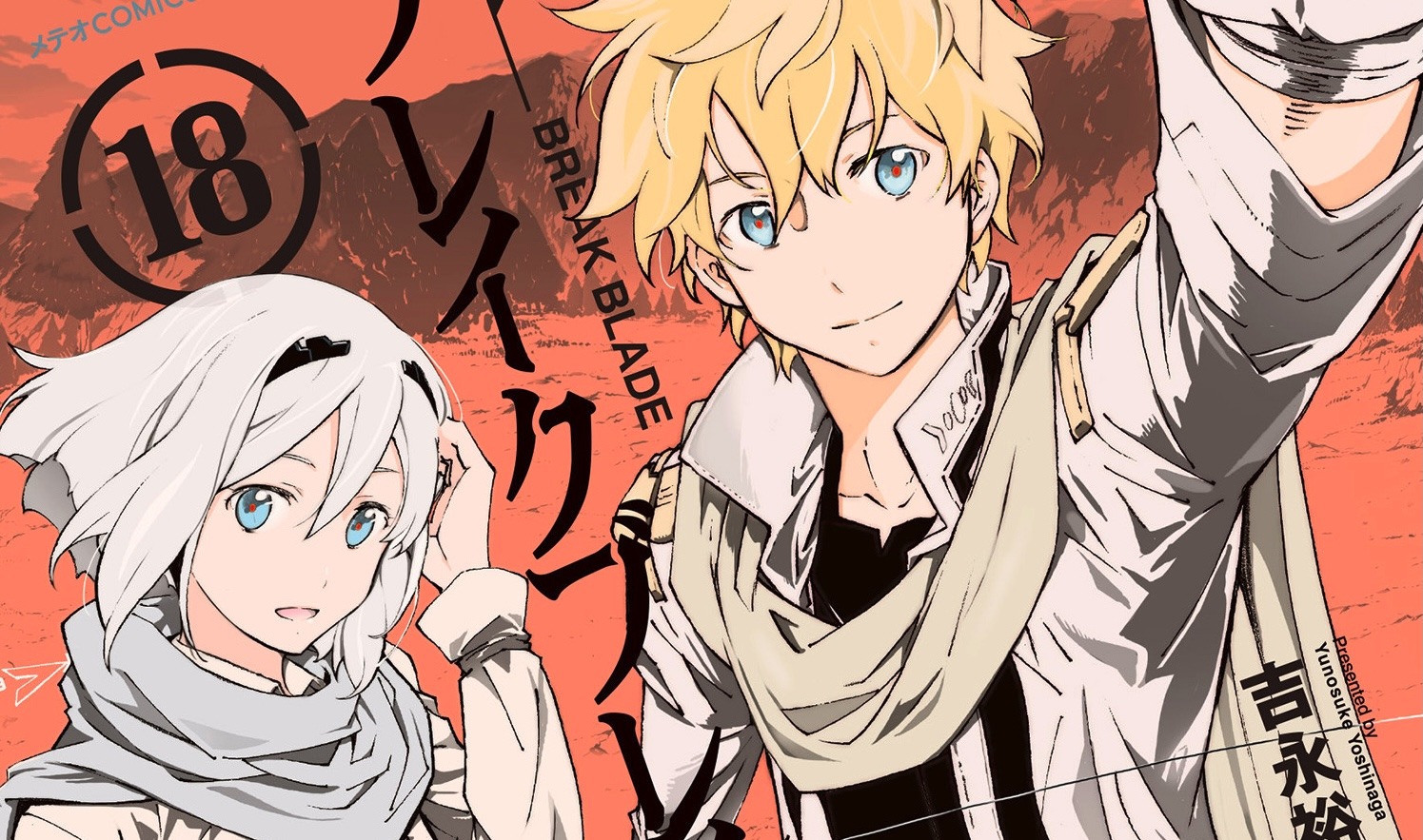 The Break Blade (Broken Blade) manga is on the cusp of ending. According to author Yunosuke Yoshinaga—who made an announcement on Twitter over the weekend—the series will end in the next chapter, which will be the 104th for the series.
This isn't just going to be any chapter, though. Yoshinaga revealed that the four-phase chapter will come to a total of 140 pages, and he's only done with the second phase at the moment. 
Yoshinaga's series first debuted in Flex Comix in 2007, followed by serialization on G-mode's Comic Meteor site that has lasted ever since. 18 volumes have been released in Japan as of March 2020, but only three were published in North America through the now-defunct CMX Manga. 
Break Blade was also adapted into a series of six films from 2010 to 2011—followed by a compilation 12-episode TV anime with bonus scenes in 2014—which Sentai Filmworks describes like so:
In Cruzon, children are born with the ability to control quartz. This power allows them to levitate simple objects—or control enormous and complex mobile battle suits called Golems. But when an ancient Golem is discovered during the height of a brutal war, a young king and his beautiful queen turn to Rygart Arrow. Though an "un-sorcerer", Rygart can miraculously pilot this ancient and powerful weapon. But in war, school friends can turn into bitter enemies and allies have suspicious motives.