BOCCHI THE ROCK! Anime Gets Compilation Film, New Kessoku Band Video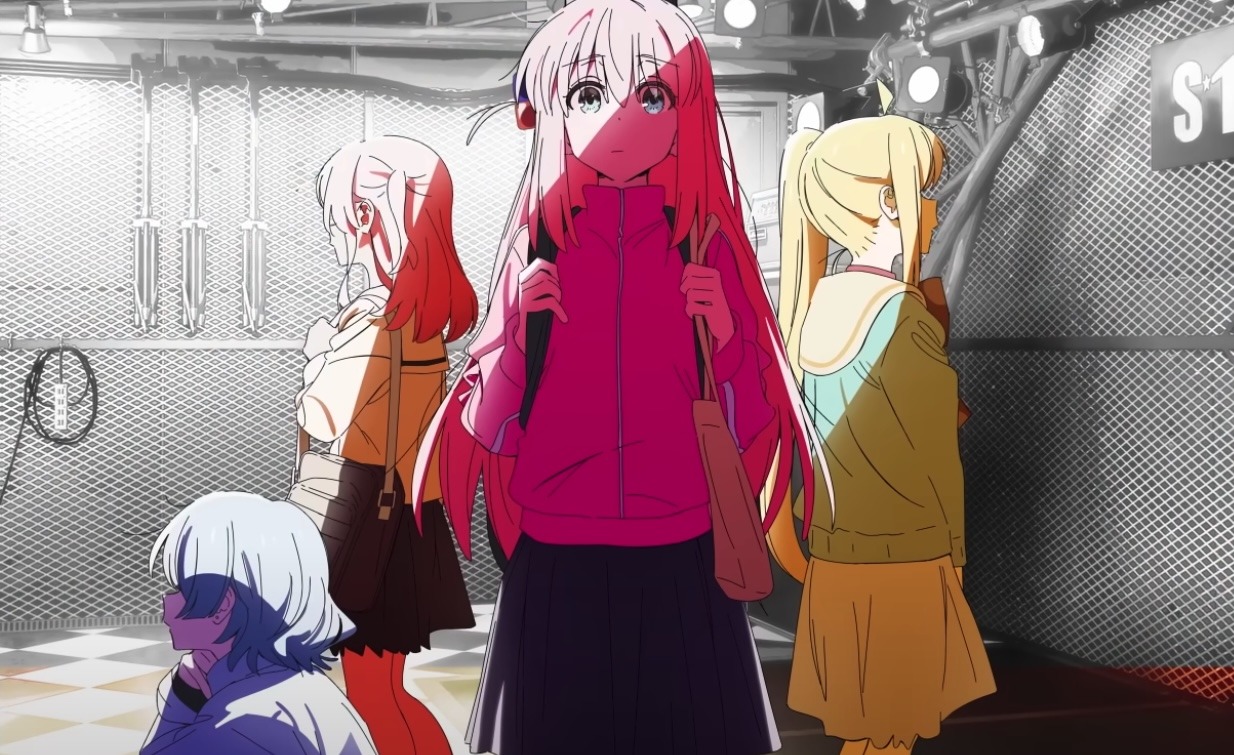 Fans of Kessoku Band, rejoice, because the girls are heading to the big screen! This weekend saw the announcement of plans for a BOCCHI THE ROCK! anime film, which will serve up a compilation of the TV anime series when it hits theaters in Japan in spring 2024.
Check out the announcement trailer and visual:
That's not all that's cooking for the series, which adapts the manga by Aki Hamaji. In-show group Kessoku Band also posted a lyric video for their latest single, "Hikari no Naka he" ("Into the Light"), ahead of its May 24 launch. 
SAKANAMON vocalist/guitarist Genki Fujimori wrote and composed the new song and had the following to say about it:
I too was not good at relationships, and there was a time in my school days when I quit the band and decided never to form one again, but I had a friend like Ijichi-senpai who invited me to join a band. I was a shy and passive person, but he actively encouraged me. He reminded me of the joy of being in a band, and that's how I got to where I am today.  
I believe that being able to play in a band and to perform live is not something to be taken for granted, but is an art form that is born from the combination of several miracles. I want the audience and the band to enjoy the moment of playing together. I made this song with such feelings in mind!
I will continue to support the activities of Kessoku Band. Please bind together wherever you go!
Crunchyroll streamed the BOCCHI THE ROCK! anime as it aired and describes it like so:
Hitori Gotoh, "Bocchi-chan," is a girl who's so introverted and shy around people that she'd always start her conversations with "Ah…" 
During her middle school years, she started playing the guitar, wanting to join a band because she thought it could be an opportunity for even someone shy like her to also shine. But because she had no friends, she ended up practicing guitar for six hours every day all by herself. 
After becoming a skilled guitar player, she uploaded videos of herself playing the guitar to the internet under the name "Guitar Hero" and fantasized about performing at her school's cultural festival concert. But not only could she not find any bandmates, before she knew it, she was in high school and still wasn't able to make a single friend! 
She was really close to becoming a shut-in, but one day, Nijika Ijichi, the drummer in Kessoku Band, reached out to her. And because of that, her everyday life started to change little by little…
Source: Crunchyroll News