Baseball Mangaka Shinji Mizushima Has Passed Away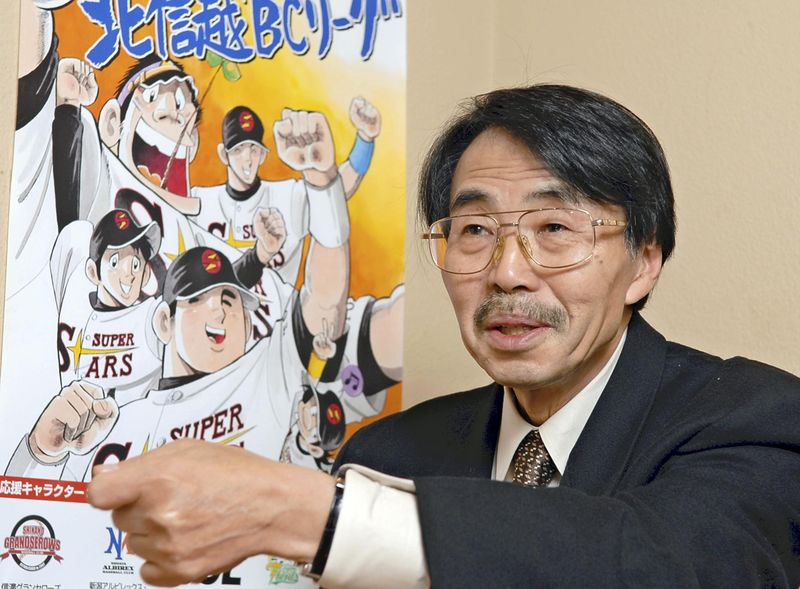 There is sad news coming out of Japan as we learn of the passing of mangaka Shinji Mizushima. Mizushima is known for his baseball manga, especially Dokaben and Abu-san.
The cause of death is listed as pneumonia, though there are also reports that he allegedly was being treated for another sickness. He died on January 10, at the age of 82.
He had a long and illustrious career, becoming a professional mangaka when he was only 18. His manga Dokaben debuted in 1972, and spawned both an anime adaptation and a live-action one.
Next came his sequel manga, Dai Koshien, and after that he came out with Dokaben Pro Yakyu-hen, Dokaben Superstars-hen, and Dokaben: Dream Tournament-hen. All told, he spent 46 years working with these characters.
His last published work came out in 2018, when he released a one-shot from his Abu-san manga that was printed in Shogakukan's Big Comic Original magazine. Four years earlier, he had been honored by the Japanese government with their Order of the Rising Sun, Gold Rays with Rosette award.
He officially retired in late 2020, and gave this public statement: "I have been working hard for 63 years up until today, but now I have decided to retire. I pray from the bottom of my heart for continued growth in the worlds of manga and baseball."
Tomorrow's Joe (Ashita no Joe in Japanese) author Tetsuya Chiba responded to the news of Mizushima's passing by saying, "Your baseball manga was outstanding and that made it difficult for me to work on any baseball themes."
Sadaharu Oh, chairman of the Japanese baseball team Softbank Hawks, also released a statement: "Mr. Mizushima supported the Hawks when they were struggling, and we owe him a great deal."
It's clear that during his multiple decades of creating manga, Mizushima touched many lives with his talents.
Source: ANN, Kyodo News
____
Danica Davidson is the author of the bestselling Manga Art for Beginners with artist Melanie Westin, and its sequel, Manga Art for Intermediates, with professional Japanese mangaka Rena Saiya. Check out her other comics and books at www.danicadavidson.com.