Attack on Titan's Hajime Isayama Hangs Out With UFC's Kyoji Horiguchi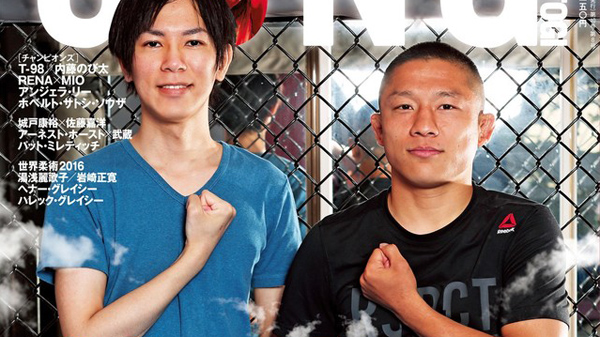 Attack on Titan creator Hajime Isayama hangs out with UFC mixed martial artist Kyoji Horiguchi? For a certain subset of our readers, I can say with confidence: this may be relevant to your interests.
The two met up for a chat set up by magazine Gong and discussed, well, Attack on Titan and UFC. Go figure.
Horiguchi, who is currently in America prepping for the upcoming UFC 200 event in Las Vegas, told Isayama that his American teammates all dig Attack on Titan.
Isayama responded by presenting Horiguchi with a copy of Hiroki Endo's mixed martial arts manga All Rounder Meguru. He also revealed that he has a punching bag in his manga studio.
The chat, which is titled "Shingeki no UFC," a play on Attack on Titan's Japanese title, is out now in Gong magazine.
Source: Comic Natalie