Arte x My Next Life as a Villainess Collaboration Visual Revealed
One of life's simple pleasures can be found in collaboration visuals that mash two different series together for some unexpected fun. This happened once again this week thanks to a new visual that brings the leads of the Arte anime and the My Next Life as a Villainess: All Routes Lead to Doom! anime together to declare an alliance.
While both shows come from different teams, they also both feature young women from aristocratic families who are trying their best to succeed. The duo of Arte's Spalletti and Villainess' Catarina Claes even have their own flag in declaration of the collaboration.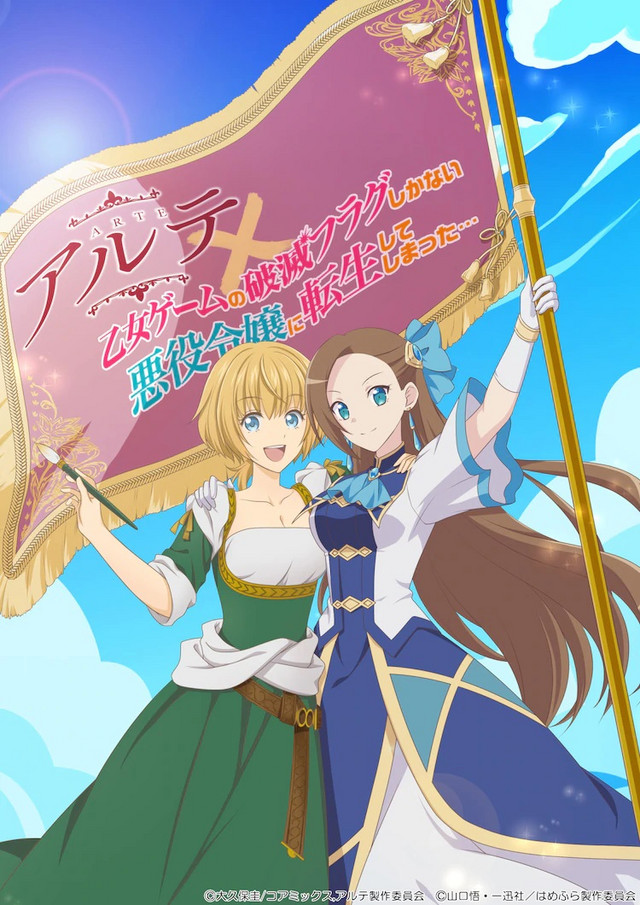 Source: Comic Natalie via Crunchyroll