Armed Fantasia, Penny Blood Games Get Funded by Kickstarter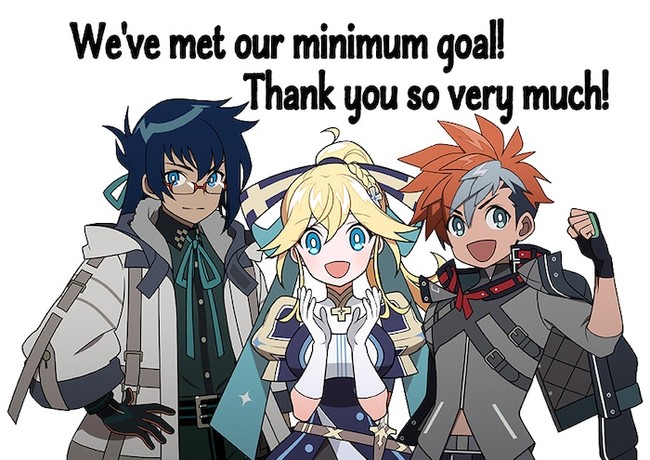 WILD BUNCH Productions and Yukikaze turned to Kickstarter in hopes of funding the games Armed Fantasia: To the End of the Wilderness (the spiritual successor to Wild Arms) and Penny Blood (the spiritual successor to Shadow Hearts). Their stated goal was to earn $750,000 so they could release the games on PC.
Well, there are still thirty days to go, and as of this writing, they've earned $987,203 from 7,517 backers!
They gave this description for Armed Fantasia: To the End of the Wilderness:
"In a far flung corner of this world lies the land of Londenium, where a young man named Ingram loses his grandfather; the final tether binding him to his hometown. With no other reason to stay, and in hopes of reconnecting with his childhood friend, Ingram sets out on a new adventure as a Pathfinder, a branch of adventurers that utilize the powerful ARM (Aether Reaction Maximizer) weaponry to dispose of Anomalies that ravage the land.

Ingram's journey will lead him to cross destinies with many a new friend and foe, and become embroiled in a monumental battle that'll strike through Londenium's past and its future."
And they gave this description for Penny Blood:
"Penny Blood's story begins with Matthew Farrell, a lone wolf private detective in New York working for the Bureau of Investigation. Despite hating the accursed powers he inherited from his father, he utilizes his fusion transformation abilities to hunt down monsters at the behest of the Bureau.

One day, Matthew is tasked with investigating a strange incident that occurred at a mental asylum in New York. After rushing to the asylum, he finds it teeming with grotesque, rampaging creatures. Utilizing his hidden power, Matthew manages to achieve a narrow victory.

In order to unearth the truth behind the bizarre incident, Matthew's investigation will take him from America to the distant continent of Asia, including Japan and China, as well as to the far corners of Europe. Along the way, he will encounter those who fight for vengeance, those who seek to utilize the aberrant horrors for their own gain, and those who simply wish to destroy. Penny Blood tells the tale of a man who must become that which he seeks to vanquish."
Are you interested in checking out these games?
Source: ANN
____
Danica Davidson is the author of the bestselling Manga Art for Beginners with artist Melanie Westin, plus its sequel, Manga Art for Everyone, and the first-of-its-kind manga chalk book Chalk Art Manga, both illustrated by professional Japanese mangaka Rena Saiya. Check out her other comics and books at www.danicadavidson.com.