Am I Actually the Strongest? Isekai Novels Inspire TV Anime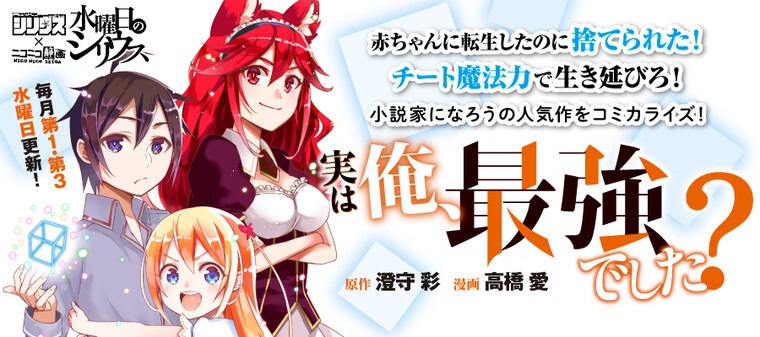 Sai Sumimori's Am I Actually the Strongest? light novel series previously inspired a manga adaptation illustrated by Ai Takahashi, and the official account for that version revealed plans for an anime adaptation. The TV anime is currently scheduled to air in Japan sometime in 2023, with more details to come.
For now, we have the nice teaser visual below.
Kodansha USA publishes the manga in English and sums up the story:
To be reincarnated into another world with the promise of a "cheat" power is one thing… but to be reborn as a baby, and then left for dead after your royal parents think you're powerless?? That's another thing entirely! Now the newly-born Reinhart—or Hart to his new friends—must find his way through a dangerous world…but luckily he's got magic that's quite literally off the charts!
Source: Official website