Ahiru no Sora Basketball Manga Gets Anime Adaptation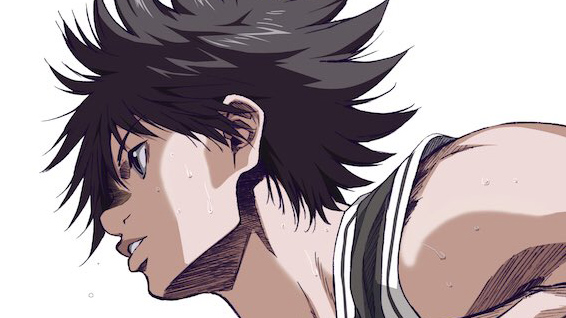 If you're suffering from the lack of new Kuroko's Basketball, suffer no more: basketball manga Ahiru no Sora is getting a TV anime adaptation.
The manga, by Takeshi Hinata, has been running in Weekly Shonen Magazine since 2004, and tells the tale of young basketball player Sora Kurumatani, who whips his high school team of slackers into serious hoopsters. (Also, he's like five feet tall.)
The series will be directed by KanColle veterans Shingo Tamaki and Keizo Kusakawa, whose title is general director. Go Zappa (Blend S) will handle scripts. Character design comes courtesy Yoshino Honda (Fuuka). We got our first look at Honda's designs via the visual released today, which you can see below.
With over 48 volumes of material to work with, the Ahiru no Sora anime seres will ostensibly run for some time if it ends up being a slam dunk with viewers.
Source: Crunchyroll