Start the Year of the Tiger with the Energy of These Anime Heroes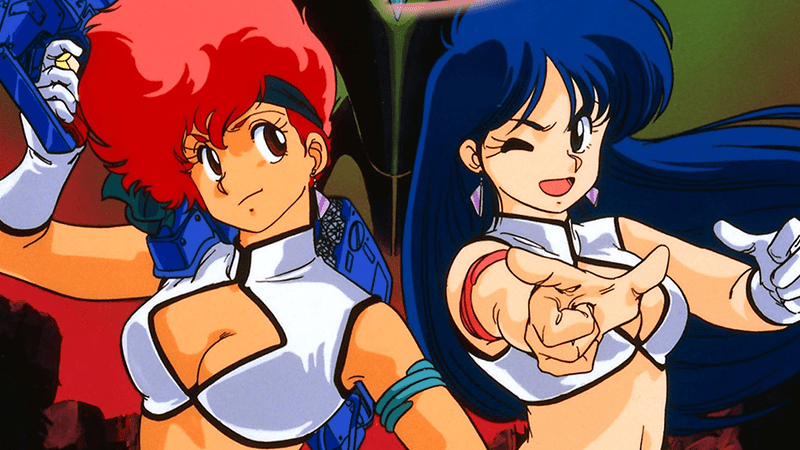 We could all use some big energy right about now. Fortunately, it's about to be the Year of the Tiger. The incoming year exemplifies courage, leadership, energy, and taking on challenges. Sounds about right after the couple of years we've had.
You don't have to be born in a Year of the Tiger to have that energy, of course. You can bring it with you into 2022 no matter what. And we're looking to these characters to help us do just that! So in 2022, let's all try to be…
Bold Like Kei
Two of the most explosive anime characters ever to hit the screen, the Dirty Pair — sorry, "Lovely Angels" — are just trying to do their job. They can't help it if that means an entire city goes up in smoke. And while both Kei and Yuri are equally responsible for the wreckage, it's Kei in particular who brings this year's energy.
People born in the Year of the Tiger are said to be brave, passionate, and optimistic. And that definitely describes Kei's entire scene. They're also said to be rebellious and overconfident… which also describes Kei's entire scene. But we're here to hype up our girl, not critique her. She gets enough of that at the office.
Strong Leaders Like Satsuki
Kill la Kill, a.k.a. "Studio TRIGGER but make it fashion," is full of hot blood and bravery. But we're looking to Satsuki Kiryuin in particular this time. This student council president seems tough as nails without exception, but there's a lot more going on than just a need for power. And that makes her a natural pick for Year of the Tiger inspo.
Satsuki appears to be as bitter as the tea she drinks. But deep down she's compassionate and caring — even if she doesn't always realize it herself. No matter how prideful she may be, she's at least got her mom beat when it comes to being a good leader.
Ready for Challenges Like Bojji
When we think of characters with Year of the Tiger energy, we think of bold leaders and brave fighters. But Bojji, the tiny star of 2021's Ranking of Kings, is just as relevant. He may not rule a student council or destroy city blocks, but he fights on no matter what.
Courage isn't just a matter of persevering when you know you have it in you to succeed. It also means being ready to face new, difficult challenges you might not be prepared for. And that's definitely true of this wee giant. So as we kick off this new year, think of him and how he faces his challenges. (And also just think of him in general. He deserves a nice day.)
Looking for more courageous inspo? Check out these overpowered anime characters!