World's Largest Anime Database Now Open to the Public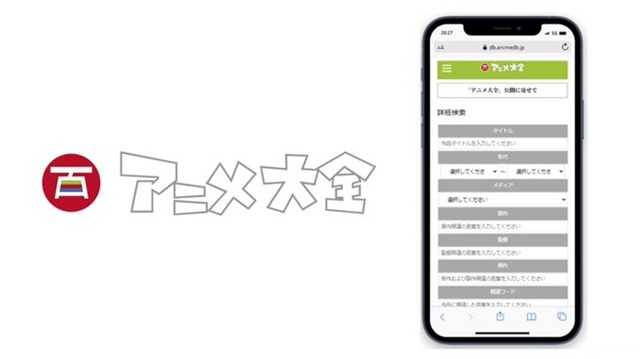 True to its name, Anime Taizen—the second word of which translates to "a book that collects all things related to the matter"—is the world's largest comprehensive database on anime. Now the database is officially open to the public, and as of the end of July 2022, it contains information on roughly 15,000 registered titles dating from 1917 to the present. 
Those who use the service can search for titles based on name, chronology, Japanese syllabary, keywords and so on, all to scour the results of research that have pulled together details on approximately 180,000 episodes. The opening of the site to the public resulted in heavy traffic, prompting the Anime Next_100 official Twitter to ask everyone to "please give it some time and try again." 
Anime Next_100 is a project that The Association of Japanese Animations (AJA) has been promoting since 2015 in celebration of the 100th anniversary of Japanese animation. The Anime Taizen database first launched on a trial basis in October of 2021, and once functionality and operation were confirmed there were a number of improvements made before its public opening.
Via Crunchyroll News