The Masterful Cat is Depressed Again Today Anime Reveals More Cast, Trailer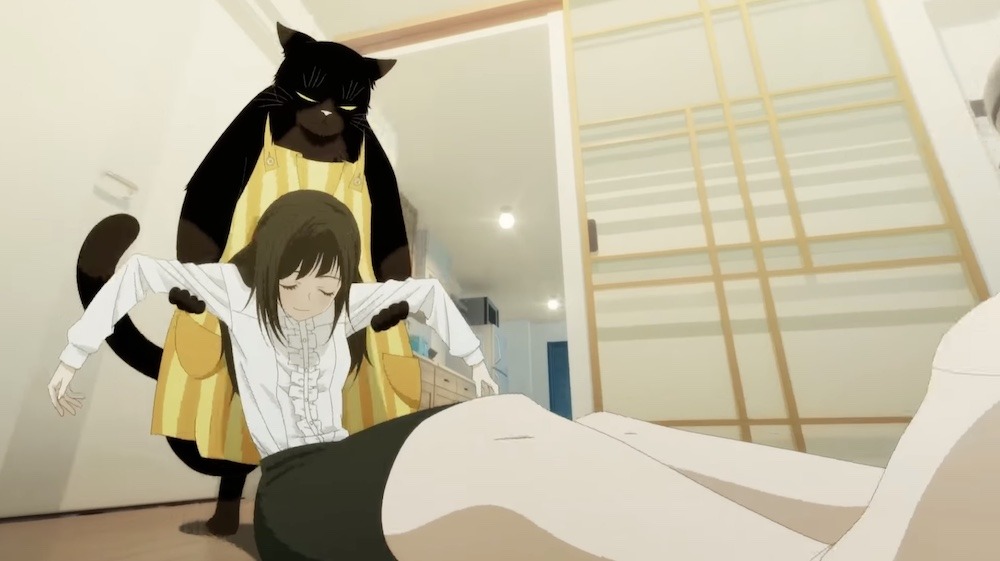 More release info and new previews have arrived for The Masterful Cat is Depressed Again Today, the upcoming TV anime adaptation of Hitsuji Yamada's manga. In addition to a new trailer, we now know 11 more cast members and plans for a July 7 premiere in Japan.
First up, the new promo:
New cast members include Ai Kakuma as Yuri Shibasaki, Katsuyuki Konishi as Kaoru Orizuka, M.A.O as Rio Nishina, Miyu Irino as Tencho, Ayana Taketatsu as Yume, Yoko Hikasa as Yume's mother, Tarnie Kubota as Yume's grandmother, Satomi Sato as Saku's mother, Jun Fukuyama as Saku's father, Aoi Inase as Oshiro and Kotoe Taichi as next door neighbor Mei.
As previously announced, Hiroki Yasumoto will voice the cat, whose name is Yukichi, and Yui Ishikawa will voice office worker Saku Fukuzawa.
Main staff includes:
Chief director: Susumu Kudo (Coppelion)
Director: Katsumasa Yokomine (Coppelion episode director)
Studio: GoHands
Scripts: Tamazo Yanagi (Hand Shakers)
Character designs: Takayuki Uchida (Hand Shakers)
Here's how Seven Seas describes Hitsuji Yamada's The Masterful Cat is Depressed Again Today manga:
When Saku took in a stray black cat, she never expected that he would become the equivalent of a housekeeping life partner. But Yukichi, a giant cat who towers over Saku, is not your ordinary feline. He takes great pride in his culinary skills, and a good sale at the supermarket always gets his whiskers twitching. Saku may not have her act together yet, but at least she has Yukichi!