The Family Circumstances of the Irregular Witch Anime Previewed in New Visual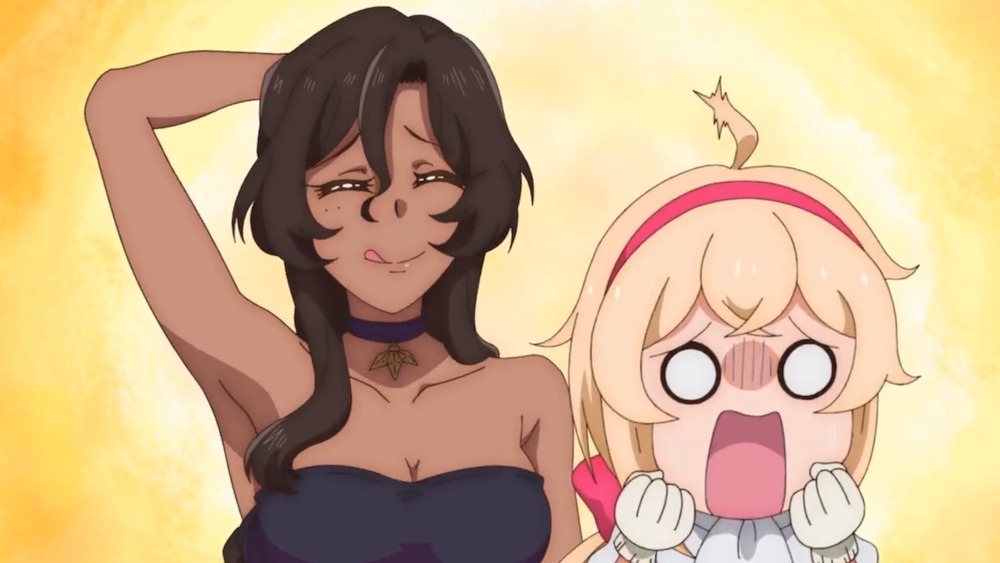 Piroya's gag manga Dekoboko Majo no Oyako Jijo is coming to the screen in an anime adaptation, and Crunchyroll plans to stream it under the title The Family Circumstances of the Irregular Witch this October. While we wait for the series to premiere, a new key visual has arrived to show the leads gazing up during a moonlit night. 
Nana Mizuki voices Viola in the anime, and Aoi Koga stars alongside her as Alissa. Other cast members include Takaya Hashi as Phoenix and Romi Park as Lyra. The anime is being directed by Masahiro Takata (High-Rise Invasion), with GyroKnuckle handling scripts and Miwa Yoshida designing characters for the A-Real production. 
Piroya's Dekoboko Majo no Oyako Jijou manga has been running in the pages of COMIC Meteor in Japan since July 2018, telling the tale of a lonesome witch named Alyssa who finds a human baby in the forest. Here's how Crunchyroll describes The Family Circumstances of the Irregular Witch:
Alyssa, a witch who lives alone in the woods, finds a human baby one day. Despite her bewilderment, she names the child Viola and decides to raise her. 16 years later, Viola has grown far more than Alissa ever imagined… Wait, she grew too much!
And so, the chaotic comedy of a mother and daughter with inverted appearances begins!!
Via Crunchyroll News