Six Easy Cosplay Ideas For Halloween
What is Halloween, if not one big cosplay party?! It's the perfect reason to dress up as your favorite anime or TV show character. But let's be honest, cosplay can get pricey. That's why we curated a list of easy cosplay ideas from both classic anime and this year's hottest shows. It's time to shop your closet and recreate these characters (with your own personal flair) for Halloween this year.
1. Squid Game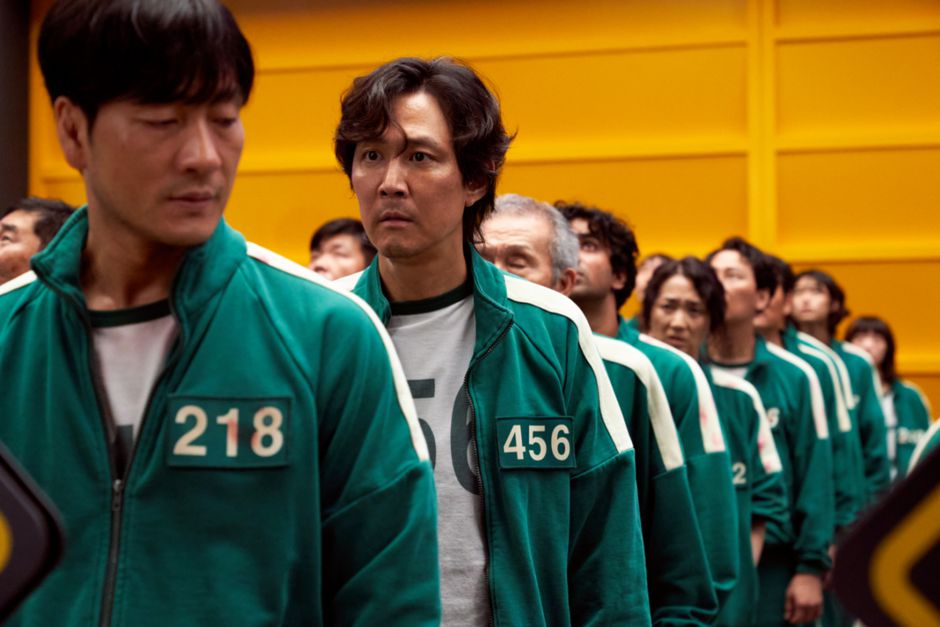 Netflix's hottest show of all time makes this list not only because we predict we'll see a lot of people showing off their own player or guard outfits on Halloween, but because the cast wears outfits that almost anyone can find lying around their home! 
If you have a green or red tracksuit, you're in luck. You basically have a Squid Game cosplay ready to go. Should you choose to cosplay as a player, print out numbers to pin or tape to your jacket. An easy substitute for the guard's mask is to wear a black cap or beanie and print out a square, circle, or triangle and secure it to the hat.
2. Naruto
Cosplaying as the copycat ninja is a no-brainer. Kakashi's outfit is easily recognizable and pretty simple. Just throw on your favorite pair of navy or black pants and a plain long sleeve top, layer a vest over-top (green is preferable), but work with what ya got! The best part? Your face mask can be used for Kakashi's signature face covering. And to top it all off, pick up a Leaf Village headband. (We hear Hot Topic has some in stock all year round).
Want to freestyle it? As long as you have a headband, you can wear what makes you feel good and transform into any generic shinobi from Naruto.
3. Death Note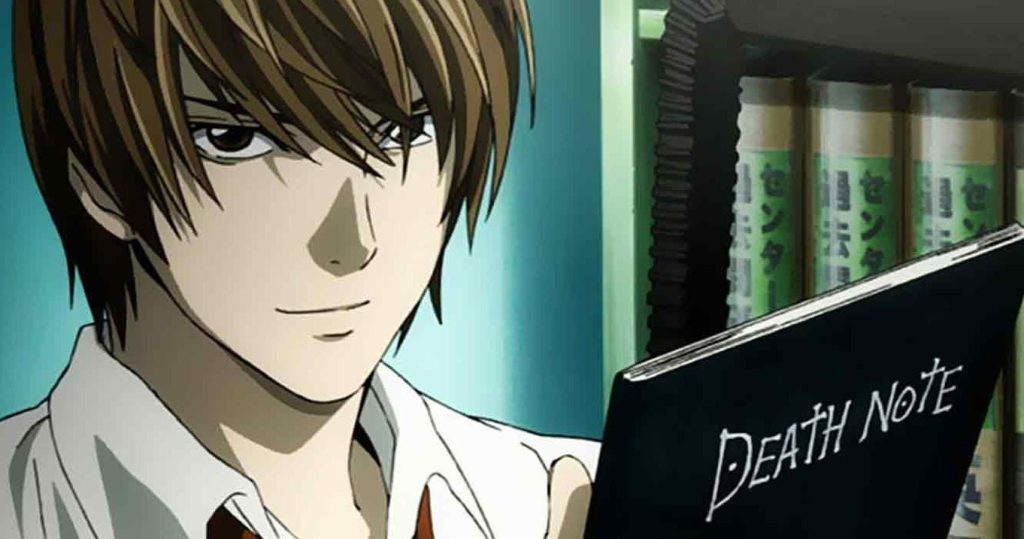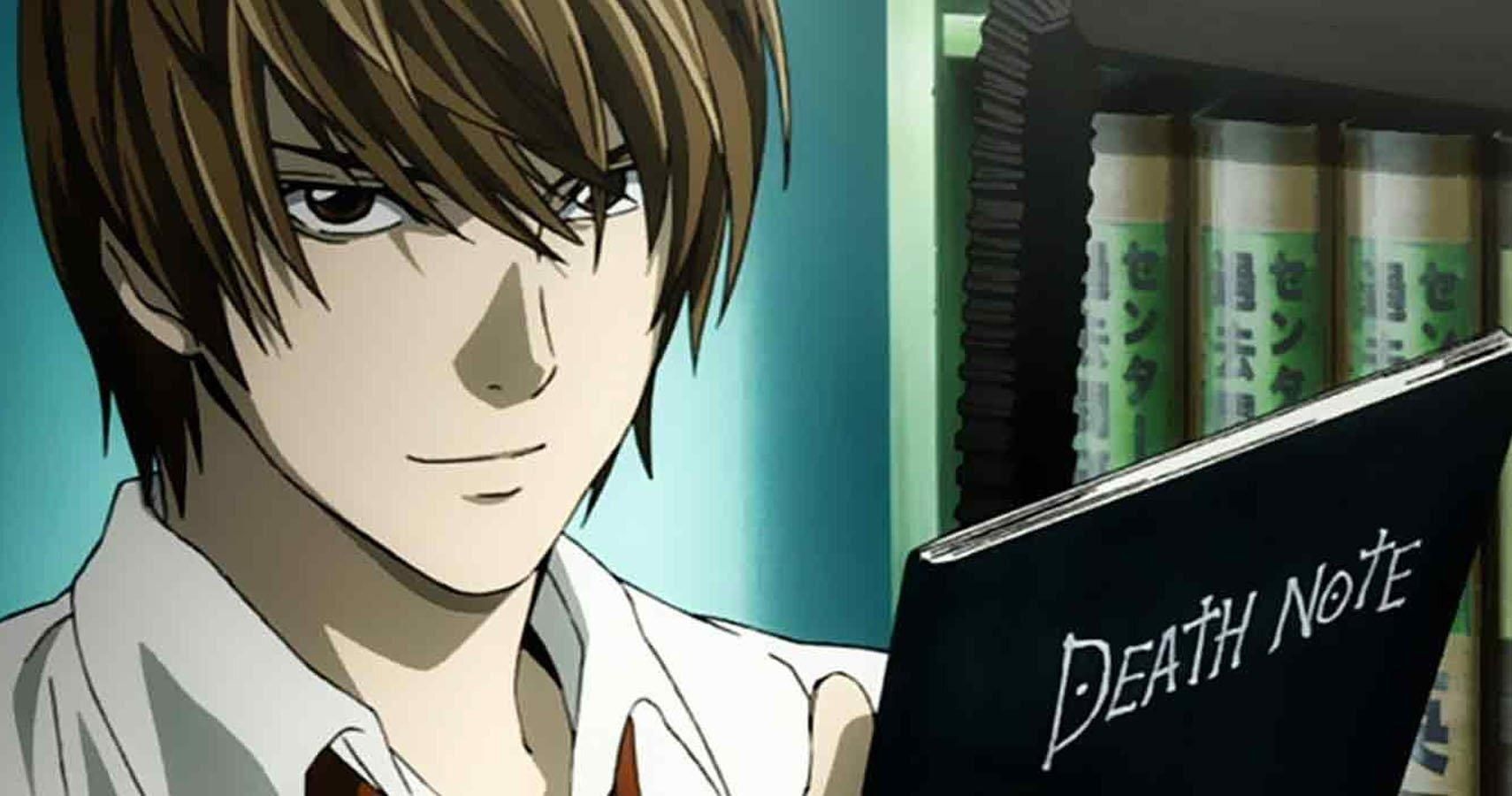 Light Yagami may be the mastermind behind Kira, but he dresses like a normal high schooler so pulling off his signature look is easy! All you need are a pair of khakis, a white button-down, and a red tie. For the Death Note, that's as easy as writing "Death Note" across a black notebook.
Also, make sure to have plenty of apples on hand, just in case you find a shinigami lurking around.
4. Wotakoi: Love is Hard for Otaku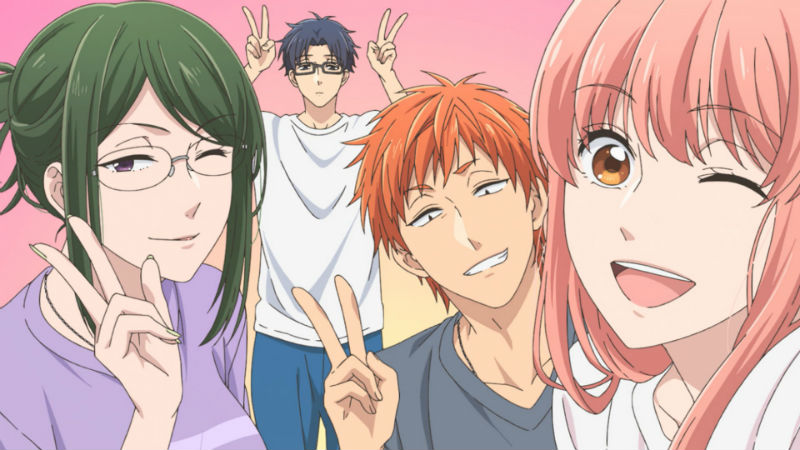 Need the perfect couples or friends cosplay? Then try the easiest cosplay yet as Narumi and Hirotaka or Hanako and Tarō. You can go for their daytime looks, but for a zero-cost cosplay, slip into your PJs, grab some snacks, and play a round of Mario Cart. This is the perfect cosplay if you ask us!
5. Jujutsu Kaisen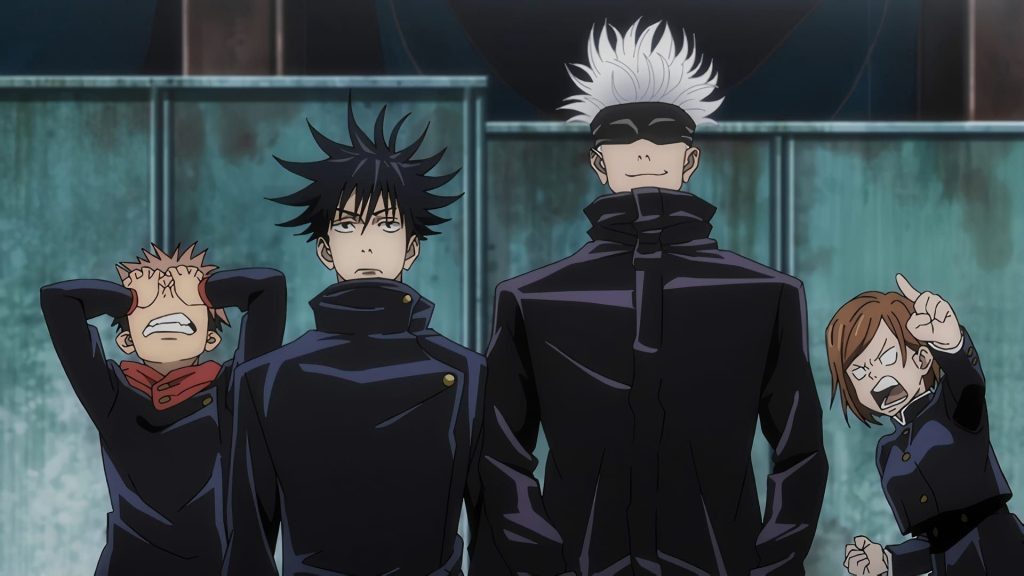 Cosplaying as one of the jujutsu sorcerers from Jujutsu Kaisen is another cosplay that takes minimal effort. A navy top or hoodie will work well with a pair of navy pants or wear a navy dress or top and skirt combo to cosplay as Nobara or Maki.
6. The Way of The Househusband
Want to get people shaking in their boots from just one look at you? Then cosplay as Tatsu from The Way of The Househusband! Tatsu's signature look is a simple one to pull off. Slip-on a pair of black pants, a black dress top, throw on your best apron, add some stellar shades, and use a bit of eyeliner to create Tatsu's scar to transform into the infamous Immortal Dragon. Bonus points if you make a bento to snack on (don't forget to take photos)!