Silver Spoon Manga Returns from Hiatus This Month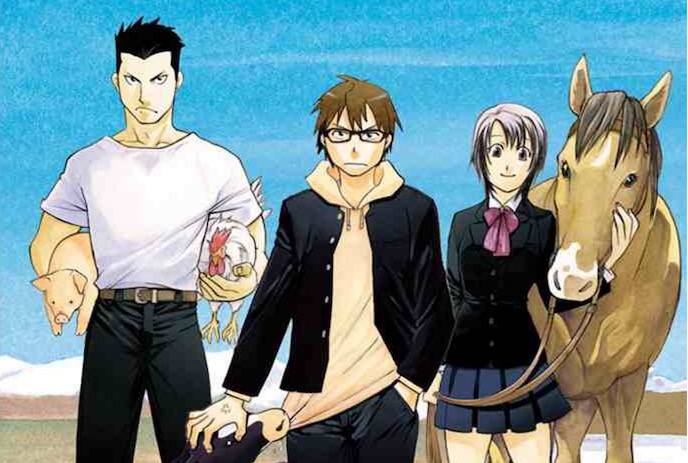 Fullmetal Alchemist author Hiromu Arakawa's Silver Spoon manga has been on a couple extended hiatuses recently. The latest had it going on hiatus back in February after returning from an eight-month hiatus in January, and the series is finally preparing to resume once more.
According to this week's issue of Weekly Shonen Sunday, Silver Spoon's return is set for the following issue, which hits stands in Japan on August 31. The return will be celebrated with a cover spotlight, as well as a replica of the cover art as a present to readers.
Crunchyroll, which streamed the anime adaptation, describes the story:
Hachiken Yuugo enrolled in Oezo Agricultural High School for the reason that he could live in a dorm there. In some ways he chose Oezo in an effort to escape the highly competitive prep schools he had attended previously, but he was faced with an entirely new set of difficulties at Oezo, surrounded by animals and Mother Nature. After growing up in an average family, he began to encounter clubs and training the likes of which he had never seen before.