Shunji Iwai's Fireworks Anime Adaptation Gets U.S. Theatrical Screenings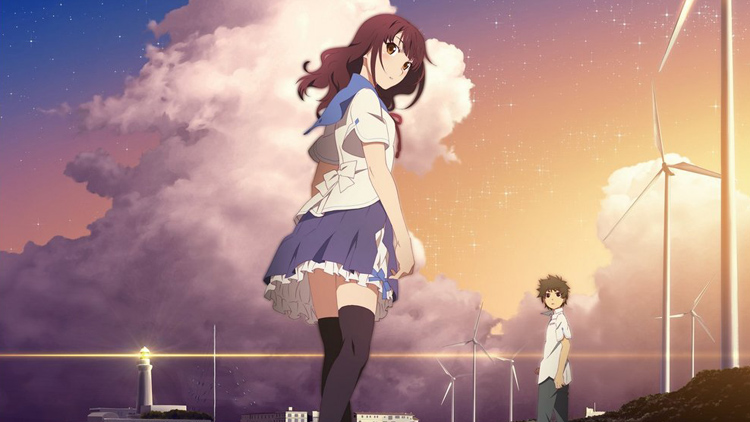 Fireworks (or, if you're into really long titles, Fireworks: Should We See It from the Side or the Bottom?), the 2017 anime adaptation of the Shunji Iwai short film, is coming to U.S. theaters courtesy Gkids.
The film will be shown in a series of event screenings July 3, 5 and 7 in collaboration with Fathom Events in both Japanese and "a new English version produced by Gkids," reports Deadline.
That's in addition to a plain ol' theatrical release which begins July 4.
According to Deadline, this will be the first of six anime films released by Gkids and Fathom theatrically in 2018. The two companies previously screened Mary and the Witch's Flower and several Ghibli films.
Theaters have not yet been announced, but you can sign up for email updates on the official site.
Here's how Gkids describes Fireworks:
Producer Genki Kawamura follows up his mega-hit your name. with another tale of star-crossed teenage lovers with a sci-fi fantasy twist. Shy Norimichi and fast-talking Yusuke, are goo-goo-eyed over the same elusive classmate, Nazuna. But Nazuna, unhappy over her mother's decision to remarry and leave their countryside town, plans to run away and has secretly chosen Norimichi to accompany her. When things don't go as planned, Norimichi discovers that a glowing multi-color ball found in the sea has the power to reset the clock and give them a second chance to be together. But each reset adds new complications and takes them farther and farther away from the real world – until they risk losing sight of reality altogether.
In addition, you can read our review, written at the time of the film's release in Japan, here.
Source: Deadline