Shonen Jump Offers Free Back Issues in Japan for Kids Stuck at Home During Coronavirus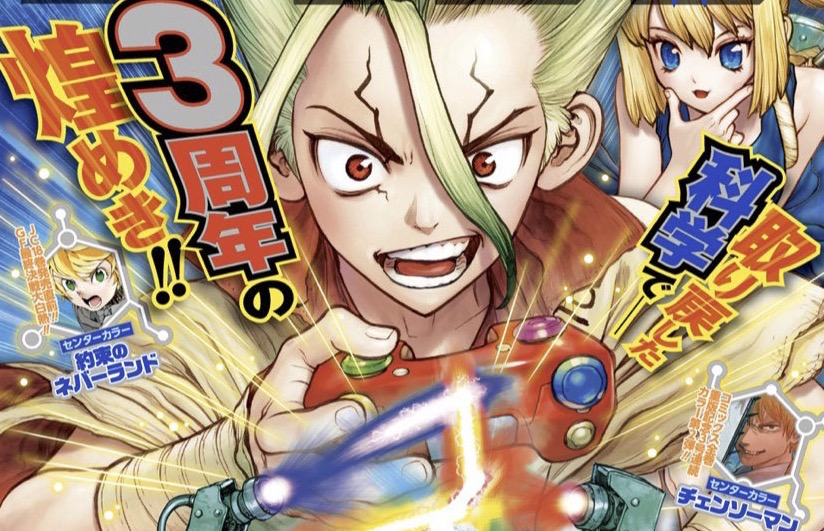 Even if it's for a very serious reason, the kids in Japan are currently stuck at home away from school until at least the end of the month. That means there's a lot of free time to kill, which is something publishers Shueisha and Shogakukan are hoping to fill with a bunch of free manga.
The two publishing giants recently released past 2020 issues of their respective magazines—Weekly Shonen Jump and Weekly Shonen Sunday—to help the kids stuck at home deal with the boredom that may come along with the ordeal. There are currently 13 issues of Shonen Jump from this year available to read online for free until March 31, with Shogakukan doing the same for 12 recent issues of Shonen Sunday.
The free Jump issues are live on the Zebrack Comic website, and the Shonen Sunday issues are up on Shogakukan's Sunday Webry smartphone app. Shogakukan has also made this year's issues of Corocoro Magazine available along with back issues of Betsucomi, Sho-Comi, Cheese!, Ciao DX, Petit Comic, Flowers, and around 450 manga volumes.
This is all for a limited time, but it's nice to see big publishers giving the kids of Japan something to do since they can't leave home at the moment.
Source: Comic Natalie via Crunchyroll