Re:ZERO Game Hits Japan on March 23
While it's currently a Japan-only affair, fans of Re:ZERO will be delighted to learn that 5pb. has a visual novel in the works. Re:ZERO -Starting Life in Another World- Death or Kiss is coming to PlayStation 4 and PS Vita in Japan on March 23, 2017, and Japanese gaming mag Famitsu has the first screens.
Death or Kiss presents an original story involving a new competition between the candidates for the next ruler of the Kingdom of Lugnica. Rather than the traditional election we know from the novels and anime, this is a "Beauty Queen Election" with categories like glamour and elegance. 
DUMB OL' Subaru ends up kissing the treasure that's meant for the prize, and is cursed as a result. Thus, Beatrice tells him he must either break the curse by getting a kiss, or suffer yet another death, hence the title of the game. That means he needs to get closer to Emilia and the other candidates, lead the heroines to victory, and ultimately get himself a life-saving kiss with one of them.
Here's the first set of screens: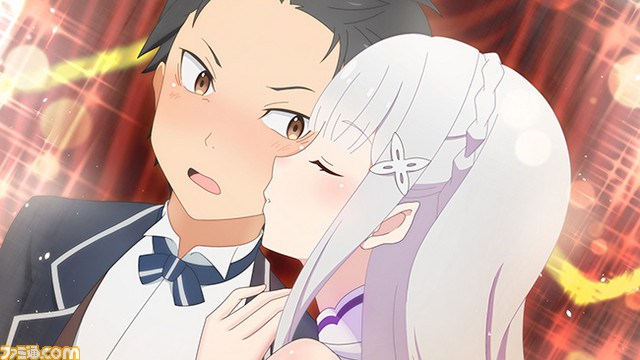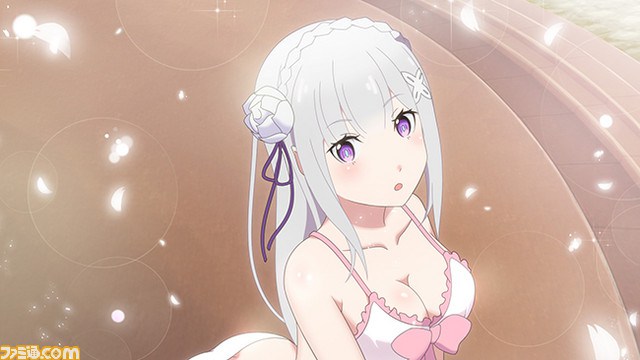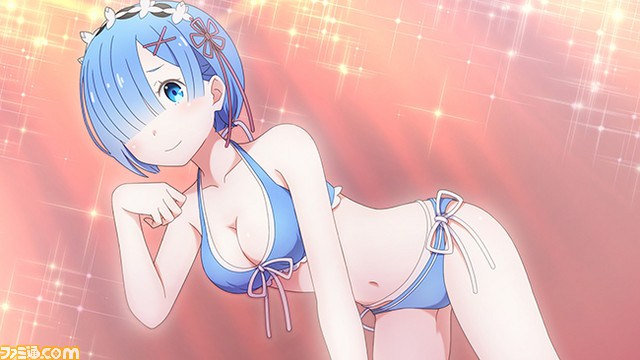 Via Gematsu