Report: England's Ayacon Delivers
Last week Warwick University hosted one of England's premier Anime conventions, called Ayacon! Ayacon comes around every two years and typically hosts about 2,500 people on an average size college campus just outside of Coventry, England. A great time was had with many similarities as well as differences to U.S. conventions.
One obvious similarity was the abundance of Cosplayers in all types of cool costumes. There were costumes from popular anime to popular movies. With great weather the entire weekend, many cosplayers gathered outside in a small square in the middle of the student activities buildings and restaurants while not engaged in the activities presented in "Cosplay HQ"—a place designated for all things cosplay. And while there were designated spots set up inside for photography, one could not resist the natural backdrops the campus grounds had to offer.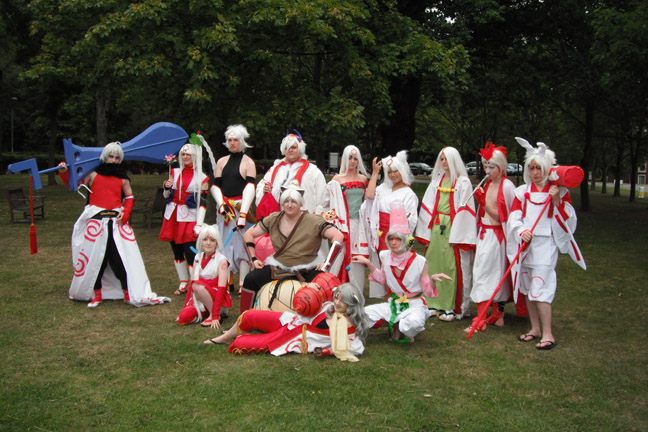 Ayacon also had a great line up of guests, including Michael Sinterniklaas, Matt Mercer, Stephanie Sheh, Akemi Solloway, and musical acts Unshin and Unicorn Table. Guests were well received during a packed opening ceremonies and kept active through the weekend with performances, panels and workshops.
And though one major difference to U.S. cons was the lack of 24-hour Anime viewings, there was no lack of fun programming, from a well-produced Masquerade on Saturday Night to nightly dance parties featuring DJs spinning anime soundtracks and Vocaloid remixes.
Ayacon takes place once every two years. If you have the opportunity, go and experience it for yourself.